Show all:
Sailun tyres
,
SUV and 4x4 Summer Touring tyres
The Sailun Atrezzo Z4 AS is a Touring Summer tyre designed to be fitted to SUV and 4x4s. Below is data from
31
tyre reviews averaging
66%
over
159,781
miles driven.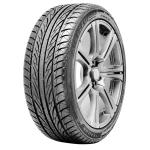 Alternative Tyres
Find these reviews useful? Why not add your own
tyre review
and help others pick a tyre!
Want this tyre? TyreReviews has joined forces with cartyres.com to offer unbeatable prices on the best rated tyres. Combine the trust of your local fitting centre with these great prices on the best tyres on the market!