Goodyear SUV and 4x4 Range
Portugal was the chosen destination for SUV Specialists, including us at Tyre Reviews, and Motoring Journalists alike to come together and experience what Goodyear had to offer.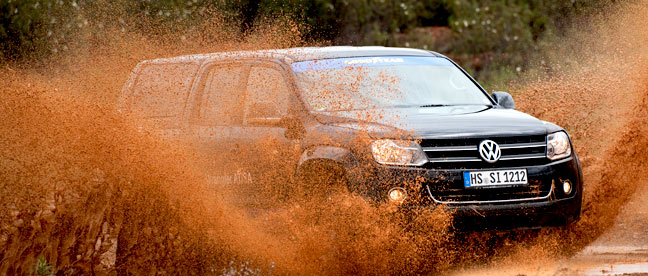 Goodyear Efficient Grip SUV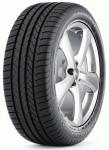 It was also the official launch of their new Efficient Grip SUV tyre, the chosen OE tyre for the Range Rover Evoque - SUV of the moment and World Design Car of the Year 2012, New York International Auto Show. Therefore it was the most logical SUV to show off the capabilities of Goodyear's latest offering for the rapidly growing SUV Tyre market. Ours was equipped with 235/55R19's and included country road driving and moderate off road; the likely conditions that this tyre will find itself on. They have been designed with these main points in mind, although impressively 50 points are considered in the entire design and development process:
Fuel efficiency
Steering precision and handling
Braking
Low noise
Off road capability
It has already won best 4x4/SUV Tyre of the Year in Spain and no doubt the awards will continue to come. It also fared better in their tests against other premium brands for wet and dry braking by as much as 5.1metres when up against a Continental in the wet at 80km/h emergency braking. That means the car on those tyres was still travelling at 44.6km/h when the Goodyear's had come to a complete standstill. That was an impressive difference.
Goodyear Eagle F1 Asymmetric SUV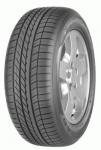 We also tried out the Eagle F1 Asymmetric on Porsche Cayenne's which they are OE on. Other SUV's to use this tyre out of the factory are the Range Rover Sport, Audi Q7, VW Touareg and the Mercedes ML Class. With these premium brands happy to equip their vehicles with this tyre meant we were not surprised by the levels of lateral grip we experienced round Autódromo Internacional, known as Portimao Circuit. They have engineered their asymmetric tread pattern in such a way to provide improved handling and reduced noise emissions as well prevention of aquaplaning and improved wet handling. Another design feature that helps with this is the reinforced lower sidewall because this means the open tread is stronger to help with wet conditions and it also means that more "grip zones" are in contact with the road surface due to a more even distribution of pressure. They call this "Active Cornergrip Technology".
Goodyear Wrangler AT/SA
"100% More Fun in the Dirt" is how this one was introduced for a proper off road course which did resemble the hard core green laning that we tackle for fun. Machines for this job were VW Amaroks which have these fitted as OE. What make this tyre most suited to more extreme conditions is the Amor Technology which consists of two high tensile steal belts and DuPont KEVLAR in the tread region. Durawall sidewall compound improves tyre resistance to cuts and scuffing. Goodyear say this means their users can go "where they want, when they want". It also has an open tread pattern to reduce aquaplaning and rigid shoulder blocks for improved on road handling and traction, making it suitable for on and off road. There is improved traction in muddy wet conditions because this tread is rugged with high blades and plenty of traction grooves. The tread material has been developed in such a way that it maximises wet traction without sacrificing tread wear. The final key piece of technology is Rim Lock which provides a more stable bead area and reduces rim slip.
Goodyear Wrangler DuraTrac
"Traction to the Max", you may not be wondering for very long which vehicles were used to demonstrate the tyres suited to these more extreme conditions; Landrover Defenders of course and Landrover Discovery's. TractiveGroove Technology enhances traction in deep mud and snow. Highly angled centre blocks mean enhanced traction and lateral stability as well as reducing road noise. Self cleaning shoulder blocks results in great performance in dirt, mud and gravel. They are pinned for studs for even better traction in harsh winter conditions. These tyres really seemed to be up for the job, Goodyear's extreme course was so complex that they even got professional drivers to show this tyre's capabilties off! They were sleected exclusively for the Land Rover expedition from Birmingham to Beijing celebrating 1,000,000th Discovery. That brings us from soft SUV right up to internal organ shakedown. You should now be wiser about which tyre will suit your 4x4 needs.