Achilles Desert Hawk XM/T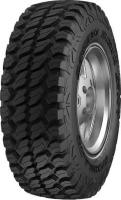 The Achilles Desert Hawk XMT is a All Terrain and Off Road All Season tyre designed to be fitted to SUV and 4x4
Show All
Tyre review data from 11 tyre reviews averaging 58% over 137,920 miles driven.
Latest Group Test Results
2016 All Terrain and Off Road MT Tyre Test - 3rd of 10 tyres
Overall - Although Achilles - a budget brand, the ability of these tyres on the roads is impressive, especially considering the price. Achilles is not very stable behavior on the roads, but firm sidewall eventually allowed them to enter the top three.
View All Tests >>
Sorry, we don't currently have any label data for the Achilles Desert Hawk XMT
Questions and Answers for the Achilles Desert Hawk XMT
2017-09-01 - What pressure do these run at? (265-75-R16) 10 ply laid E
The tyre pressure for the Achilles Desert Hawk XMT is vehicle and load specific. The correct tyre pressure for your vehicle can usually be found on a sticker in the door shut of the driver's door, or in the manufacturer's handbook.
---
Ask a question
We will never publish or share your email address
Top Achilles Desert Hawk XMT Review
Given
29%
while driving a
Nissan
(225/45 R17) on
mostly motorways
for 0
average
miles
Brought a set of 20" Achilles xmt mud tyres they were down right dangerous on the road in the wet.The car would fish tail if I turned the steering wheel side to side


Latest Achilles Desert Hawk XMT Reviews
Have you driven on the Achilles Desert Hawk XMT tyre?
Have YOU got experience with the Achilles Desert Hawk XMT? Help millions of other tyre buyers
Had these for 28,000km and I can only say they are offroad ONLY. On the blacktop they are very noisy and the grip is poor at best. After 28kkm they are at about 30% tread so that means only around 40kkm total life. They get noisier as they wear. Offroad they are good. Sand, mud & rock seem to be quite ok.
Isuzu
(265/50 R20 Q) on
mostly motorways
for 500
spirited
miles
I have just recently purchased an Isuzu D-Max 4 x 4 with these Dessert Hawks fitted, driving in the rain I had to make a sudden maneuver to avoid a collision and the entire back of the ute fish tailed, immediately I decided to replace them for road tyres. New Zealand is always wet
Given
81%
while driving a
Toyota hilux
(265/75 R15) on
mostly town
for 25,000
average
miles
I've been running a set of these in 31/10.5/R15 for the last year and the only complaint I have is they are shocking on wet bitumen like the slightest turn of the wheel and you are sliding about. In saying themat tho after about 30 minutes of driving the tyres handle slightly better in the rain. I've been through bug holes without a problem. I've snatched mates up hills you can't walk up on foot. The amount of grip these tyres have is unbelievable, you add that with the self cleaning and they are unstoppable. I'll defin buy them again. I've done 25,000 ks on them and still have around 50% tired left on them. I would have more but let's just say they wear a lot when spinning the wheels on bitumen.
Given
33%
while driving a
Nissan Navara 3.0L V6
(265/65 R17) on
mostly country roads
for 15,000
spirited
miles
I had a set of xmts on my stx450 navara and they were deadly with he slightest hint of rain on the road, they lasted me 20,000km before they came off my Ute because they were getting worse and worse and knobs had started coming off after 15,000km
I puke never buy these again and I urge people for their own safety to steer clear
Given
30%
while driving a
Toyota hilux
(225/45 R17) on
mostly country roads
for 3,000
spirited
miles
These tires literally fall apart when put into any situation that you would need mud tires. Fast gravel grip is ok.