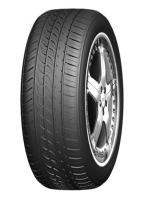 Autogrip P308 Reviews (newest first) - Page 1
Dreadful tyre in the wet. I bought the car with these recently fitted and they were so bad in the wet, I chose to remove them and replace with Bridgestones. Yes they were double the price of Autogrip, and there are thousands of miles of wear still available on the Autogrips, However I will not compromise on Tyres or brakes and I consider these tyres dangerous.
I would NEVER fit these to my car
EXCELLENT TYRE BOTH ON WET AND DRY WEATHER, I HAVE MY SECOND SET OF TIRES FITTED ON AND ON THE FIRST SET I HAVE GOT 73251KM , I AM ALREADY OVER 40 000KM ON THE SECOND SET AND IT STILL HAS ENOUGH THREAD, THERE IS NO VIBRATION AS I CONSTANTLY ROTATE MY TIRES EVERY 10 000KM
Given
22%
while driving a
BMW 320i Msport
(255/35 R18) on
mostly motorways
for 80
average
miles
Those are the worst an dangerous tires ive ever put on my car... Highway driving is ok on a dry day till I hit a curve the car Wobbles have to correct the steering just to hold my line like I'm trying to drift..had the traction control light turning at crusing speed. Had to return them in less than 48 hours after buying them, an spend a bit more for a well know brand... tires seem flat an the firewalls are too soft... These tires a cheap for a reason if u value your life and your family stay well clear of them
Given
59%
while driving a
BMW 320i
(205/55 R16) on
a combination of roads
for 3,000
easy going
miles
This feedback in on Autogrip P308 Plus.
I found them on the car a bought. First impression is that the shoulder of this tyre is very soft: even though the pressure is at the max load (as permitted by BMW) the tyres seems flat and it's not a matter of puncture or else, since I check the pressure every month. For this reason, the response of the steering is slow and the handling is not good. It's a good tyre in terms of grip on dry and sufficient on wet, as long as you drive at a decent speed on highway when wet; with a sport driving and at high speed it loose grip and goes on aquaplaning faster than other tyres. Noise is quite good and wear for now seems OK. There are better tyres for same price or less.
Given
57%
while driving a
Ford Focus
(225/40 R18) on
a combination of roads
for 1,000 miles
Tyres are fine if you live in a warm dry climate. Soon as roafs are wet, traction is gone. Pulling away, stopping, roundabouts all scary as shit
Given
39%
while driving a
Ford Kuga
(235/55 R17 W) on
a combination of roads
for 0
average
miles
Don't be tempted to buy these tyres! In my opinion they are dangerous, when I brought my car someone had fitted these on the back of it. Being a 4 x 4 SUV type car it's no rocket ship and I don't drive it like a F1 driver either.

These tyres are being changed this week, I don't trust them even though they still have about 5 mm left on each tyre.

They are very noisy with noise feeding back in to the cabin.

Dry grip isn't so bad but that's where the good ends.

Wet grip is frightening even with 4 x 4 the car slides and the rear end twitches all the time, wet grip is near non existent!

I don't trust these tyres and like I said I'm getting rid before the weather gets worse and winter sets in as if it can't grip in the wet what chance have they got in the ice or snow.

Spend a bit more and get a tyre that will keep you sunny side up.
Bought these for the front tyres nine months ago - ie approx. 7k miles and they are already near the limit. In the wet they feel that they don't have good traction (and I am not a boy racer) as on a hill start they start slipping. In the dry they don't inspire confidence. There are far better cheap Chinese tyres like the Landsail that I have on the back wheels.
Given
10%
while driving a
MG ZT 190
(225/45 R18 W) on
a combination of roads
for 7,000
spirited
miles
So i wrote a review on these in May last year and it wasnt exactly positive then. Shame i didnt just get rid of the tyres at the time as they have ended up cosing me £940.

Picture the scene a calm british summers evening, so invariably it has been raining and after a long journey across they country i am finally within sight of my destination. The final roundabout of this national speed limit road is ahead, a familiar roundabout that has never caused me isuues in the past. So imagine my surprise when all of a sudden the back end has gone, much sideways action is occuring and a lampost is looming large out of the side window.

It was an upsetting time, but one that could have been easily avoided.

Now replaced with Uniroyal Rainsport 3's to match the fronts.

Better? BETTER!
Given
77%
while driving a
Toyota Scion tc
(215/45 R17 W) on
a combination of roads
for 3,800
spirited
miles
I live in St. Louis, Missouri, USA, and bought my Scion TC used in May of 2015. It had two nearly new Autogrip P308 tires, size 215/45 x 17, on the rear, and I have driven about 3800 miles on them since. The front tires had significant wear and I replaced them in October with Hankook ultra high performance tires before the onset of winter. I find the P308 tread pattern similar to the Hankook's, and use them as a year-round tire.

I cannot fully separate the performance of the front and rear tires; however, the car has behaved well on decreasing radius curves as fast as I dared drive, and generally exceeded my expectations. I do not yet see any discernable tire wear, fuel economy has been very good, and the ride has been smooth and quiet. I have driven at sustained speeds of 75 mph, and briefly up to 85 mph. All in all, a decent tire if the price is right.

Given
76%
while driving a
Volvo V40 Estate
(215/45 R17) on
a combination of roads
for 3,000
average
miles
I bought these tyres to replace some Runway Performance 926 tyres that had worn badly due to tracking problems, and I have to say the difference is very noticable.

Autogrip P308 in comparison to Runway Performance 926 tyres wear better, have a stiffer sidewall, lower road noise, better dry grip and wet grip by a considerable margin and are far more progressive. Also they have a very useful rim lip overlap that protects the rim well from curbing and scuffing. I am well pleased with these tyres for the cost vs performance.

However, the Autogrip P308 is not an expensive tyre and this shows in several areas. To start the wet highlights the drawbacks in tread and compound; it is slower to stop from speed and corners less well than more expensive brands, however as a budget brand this is understandable, and it still performs very safely.

At high speeds the tyre isn't as balanced as it should be, with vibration beginning to set in as you approach an indicated 75mph, however this is mild. For this reason I wouldn't reccomend this tyre for fleet car work, but for mixed driving or town work this tyre is an excellent compromise.

Grip when cornering is surprisingly good, the feel is progressive and the vehicle controllable as you approach the limit. This is aided by the strong sidewalls which I am genuinely impressed with.

Rolling resistance appears to be very good considering the high dry grip levels, as my fuel economy has actually noticably improved since fitting these tyres, while the Runway Performance 926 tyres were awful in this regard, I'd say an approximate 5% increase in mixed driving over the last 2500 miles.

Overall I would return to the Autogrip P308 as it really is exceptionally good for the price, but I would always prefer a Hankook or Khumo to these.