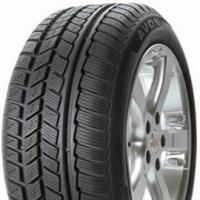 | Size | Fuel | Wet | Noise | Weight |
| --- | --- | --- | --- | --- |
| 195/55 R15 85H | | | | 8.36kgs |
| 195/65 R15 91H | | | | 9.06kgs |
| 205/65 R15 94H | | | | 9.43kgs |
| 205/55 R16 91H | | | | 8.96kgs |
| 205/55 R16 94V XL | | | | 8.96kgs |
| 205/55 R16 94H XL | | | | 8.96kgs |
| 215/55 R16 93H | | | | 9.63kgs |
| 225/55 R16 95H | | | | 10.46kgs |
| 225/55 R16 99H XL | | | | 10.46kgs |
| 225/55 R16 99V XL | | | | 10.46kgs |
| 205/60 R16 92H | | | | 9.60kgs |
| 215/60 R16 99H XL | | | | 10.33kgs |
| 235/60 R16 100H | | | | 12.10kgs |
| 215/65 R16 98H | | | | 10.27kgs |
| 225/45 R17 94V XL | | | | 9.78kgs |
| 205/50 R17 93V XL | | | | 9.88kgs |
| 205/50 R17 93H XL | | | | 9.88kgs |
| 225/55 R17 101V XL | | | | 11.21kgs |
Questions and Answers for the Avon Ice Touring ST
2016-12-29 - What is the best pressure to run at on 205 50 R17?
Always go by the vehicle manufacturers pressure recommendation depending on loading. Sometimes winter tyres can feel better with a little extra pressure in them, but it's important to monitor wear if you over inflate by more than 2psi.
---
Ask a question
We will never publish or share your email address
Latest Avon Ice Touring ST Reviews
Have you driven on the Avon Ice Touring ST tyre?
Have YOU got experience with the Avon Ice Touring ST? Help millions of other tyre buyers
Given
37%
while driving a
BMW 535d M Sport
(225/55 R17 W) on
mostly motorways
for 25,000
average
miles
Had these for a second time, and were hugely disappointing. They are poor in snow (compared to Michelin Alpins), very poor in the wet, noisy (constant whine) and only OK in the dry. Worst of all, they vibrated, due to being not round. Had them checked over with a full road force balance - sure enough not round, but just within accepted tolerance. So 20,000 miles of vibration.

Replaced with Michelins, which are 1000 times better.
Given
50%
while driving a
Mercedes Benz E320
(225/55 R16) on
mostly country roads
for 20,000
easy going
miles
I drive a 2003 (w211) E-class 3.2 Estate. First set of winter tyres driven for 3 winters, but never seen snow! Compared with Michelin and Continental tyres I felt very unsafe driving on the Avons. The car would skid in the dry and the wet, and I drive carefully so never really put them under stress. Just taken them off the car in March 17, having done 20k miles on them, and happily they are worn down. So won't re-purchase and can't recommend them. Fingers crossed will try Michelin Cross Climates next.
I had these tyres for 4 winters and then left them on the car last summer to 'use them up'. I found them absolutely fine in the dry but by the time they were below the winter tyre depth limit they were poor in the wet. lasted at least 30,000 miles but only good for winter use for 4 winters and ~15,000 miles. I have replaced the with the new Avon winter tyre WV7
Put them on once max temp drops to around 8 (Oct/Nov) and take them off in spring when it gets to about the same (Mar/Apr). Only had to use them twice in snow, first time did a 3 point turn on top of Snake Pass - no drama, unlike Range Rover in front of me. Second time was on steep hill and got up backwards (fwd) after doing 3 point turn. Very impressive. Brilliant on roads with deep puddles - no steering twitch at all.
Given
82%
while driving a
Rover 75
(195/65 R15) on
a combination of roads
for 12
spirited
miles
These tyres really start to work when the temperature drops below about 8c the wet weather grip improves over normal tyres.
On ice and snow the traction is much superior to normal tyres but the wheels need to spinning a little for the tyres to really work.

In dry warm conditions they feel a little "wobbly" compared to normal tyres of the same size, so best kept for winter use only.