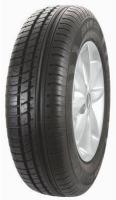 | Size | Fuel | Wet | Noise | Weight |
| --- | --- | --- | --- | --- |
| 155/65 R13 73T | E | C | 70 | 5.41kgs |
| 165/65 R13 77T | E | C | 70 | 5.67kgs |
| 175/65 R13 80T | E | C | 70 | 6.15kgs |
| 155/70 R13 75T | E | C | 70 | 5.72kgs |
| 165/70 R13 79T | E | C | 70 | 6.11kgs |
| 175/70 R13 82T | C | C | 70 | 6.57kgs |
| 185/55 R14 80H | E | C | 70 | 7.83kgs |
| 165/60 R14 75H | E | C | 70 | 6.75kgs |
| 165/60 R14 75T | E | C | 70 | 6.16kgs |
| 185/60 R14 82T | C | C | 70 | 7.24kgs |
| 155/65 R14 75T | E | C | 70 | 5.76kgs |
| 165/65 R14 79T | E | C | 70 | 5.96kgs |
| 175/65 R14 82T | C | C | 70 | 6.67kgs |
| 175/65 R14 86T XL | C | C | 71 | 6.67kgs |
| 175/65 R14 82H | C | C | 70 | 7.40kgs |
| 185/65 R14 86H | C | C | 70 | 7.90kgs |
| 185/65 R14 86T | C | C | 70 | 7.26kgs |
| 165/70 R14 81T | E | C | 70 | 6.46kgs |
| 165/70 R14 85T XL | C | C | 71 | 6.46kgs |
| 175/70 R14 84T | C | C | 70 | 7.12kgs |
| 175/70 R14 88T XL | C | C | 71 | 7.12kgs |
| 185/70 R14 88T | C | C | 70 | 7.67kgs |
| 185/70 R14 88H | C | C | 70 | 8.30kgs |
| 185/55 R15 82H | C | C | 70 | 7.91kgs |
| 195/55 R15 85H | C | C | 71 | 8.65kgs |
| 185/60 R15 88H XL | C | C | 71 | 8.24kgs |
| 195/60 R15 88H | C | C | 71 | 8.85kgs |
| 205/60 R15 95H XL | C | C | 72 | 9.39kgs |
| 165/65 R15 81T | E | C | 70 | 6.46kgs |
| 185/65 R15 88T | C | C | 70 | 7.74kgs |
| 195/65 R15 95T XL | C | C | 72 | 8.79kgs |
| 195/65 R15 95H XL | C | C | 72 | 8.94kgs |
| 195/65 R15 91T | C | C | 71 | 8.30kgs |
| 205/65 R15 94H | C | C | 71 | 9.32kgs |
| 205/60 R16 92H | C | C | 71 | 9.92kgs |
Questions and Answers for the Avon ZT5
2016-05-15 - Hi I run a Opel Manta Stage Rally Car we are Tarmac spec for Stage demo runs. I have 15" rims. BUT we have been asked to do Navigational event North Wales we have had to go back to 14" Ronal wheels to run as 80's period. Being only Grp A spec the car is narrow body so we have to run 60 series tyre. I have opted to buy 4 Avon ZT5 . THE QUESTION IS HOW WILL THESE TYRES COPE WITH SMOOTH TARMAC / MUD/ GRAVEL / RIVER CROSSING. (FORD). WHAT COMPOUND ARE THEY IE: super soft/ soft/medium /hard ? I'm not to worried about noise were on intercom
The Avon ZT5's are likely to struggle with any serious speed on a rough surface - they're a soft structured low rolling resistance road tyre.
---
Ask a question
We will never publish or share your email address
Top Avon ZT5 Review
Given
70%
while driving a
Fiat doblo
(225/45 R17) on
mostly country roads
for 8,000
easy going
miles
The tyre walls perished and cracked to such an extent that all were scrap at 14 months old and 8k miles even though the date stamp showed they were manufactured in the year of fitting (2014) and they were in UK (i.e. negligible sun damage). Never again.
Latest Avon ZT5 Reviews
Have you driven on the Avon ZT5 tyre?
Have YOU got experience with the Avon ZT5? Help millions of other tyre buyers
Given
84%
while driving a
Fiat Punto 1.2 8v
(165/70 R14 T) on
a combination of roads
for 20,000
spirited
miles
Purchased these tyres twice for a Fiat Punto 1.2 8v. Not the quickest of cars by any stretch, but driven hard almost all the time. Tyres lasted 20000 miles both times they were fitted and a good price also.

Never noticed any issues with heavy breaking, but the tyres would easily slide on a wet road given half a chance, especially when accelerating off of a roundabout.

Quiet and comfortable enough, no issues there.
I tend not to drive in such a fashion as to put a tyre under any great load, and wet braking at speed is probably not something I have had to do for decades. Perhaps keeping ones distance and considering the road conditions means a driver can avoid such perils. However I accept that emergencies do happen due to the poor driving of others.
I had two Avon ZT5 tyres fitted a few months ago. They replaced two Nexen tyres which didn't last very long on the front.
Given my sedate driving I assumed the Nexen would last, but sadly they showed considerable wear after only 8000 miles.
The Avons seem quieter although not by much. They are also a very handsome tyre, which won't concern some but will interest others. They are yet to show any signs of wear. They seem grippy enough in all conditions for normal driving.
I have a pair of Continentals on the back, factory fitted. Loads of wear left, but cracking badly after 6 years. When I replace them I will buy some more Avons.
Given
86%
while driving a
Daihatsu Sirion
(225/45 R17) on
a combination of roads
for 34,000
average
miles
I have been well pleased with Avon ZT5 tyres. They have lasted a lot longer than the original tyres fitted to the car. At 34000 miles they are still giving good grip, are above the legal limit & shall only be replacing them to be assured of passing MOT. Shall replace with Avon XT5.

For a general family car these are great value tyres.

For folks saying they break away in the wet, could I respectfully suggest that your driving style is not suited to a family car.
Given
84%
while driving a
CitroŽn xsara picasso
(185/65 R15 N) on
a combination of roads
for 15,000
easy going
miles
Fitted to my wife's MPV so far these tyres have been no problems at all. Compared to the previous tyres they have a much lower wear rate and improved handling. They provide good grip in both wet and dry conditions and excellent wear rate. For a family vehicle, they are a good choice. Will definitely buy again.