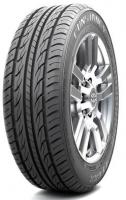 The Constancy LY688 is a Touring Summer tyre designed to be fitted to Passenger Car
Show All
Tyre review data from 20 tyre reviews averaging 53% over 94,000 miles driven.
Latest Group Test Results
2016 Market Overview - Braking Test - 43rd of 50 tyres
View All Tests >>
Sorry, we don't currently have any label data for the Constancy LY688
Sorry, we don't currently have any questions and answers for the Constancy LY688. Why not submit a question to our tyre experts using the form below!
Ask a question
We will never publish or share your email address
Top Constancy LY688 Review
Given
84%
while driving a
Skoda Suberb MkII
(205/55 R16 H) on
mostly town
for 0
easy going
miles
I'm a taxi driver in Dublin, doing very high annual mileage. Already on my second set of Constancy tyres and I absolutely love them. They are cheap as chips, but they do perform as good as so called mid-range brands.
Latest Constancy LY688 Reviews
Have you driven on the Constancy LY688 tyre?
Please help millions of other drivers make an informed tyre choice and pick the correct tyres for their car by submitting your review of the LY688.
Given
33%
while driving a
Toyota Yaris 1.5 ts
(185/55 R15) on
a combination of roads
for 2,000
spirited
miles
Hit a roundabout in the wet with them on the rear in my yaris t sport usually fine with any other tire .going round at about 40mph and the back end slid out. I shit myself to say the least these tires should not be legal. Have done multiple burnouts and they wont wear down so the wear is brilliant. Ps these tires had a shit load of tread they look brand new.
Given
44%
while driving a
Honda CRV
(225/65 R17 H) on
a combination of roads
for 5,000
spirited
miles
alright in town and on dry roads but try and pull away on wet tarmac and you will be left standing. I'm in two minds as to go and get these replaced when winter arrives as I have absolutely zero confidence in these tyres on wet roads. They are also incredibly noisy, at first I thought it was my roof bars / box but after removing them the noise has not gone away. The only upside I suppose is that i am desperately trying to wear them down to justify buying some new tyres but they are lasting ages!
Given
20%
while driving a
Ford S Max
(225/45 R17) on
a combination of roads
for 100
spirited
miles
Dangerous, I discarded my very worn rear tyres for a set of these that were brand new...Something was wrong so i thought maybe they didn't set the tyre pressures properly. They were slightly out so i adjusted and to my amazement it was still the same. I then done a little bit of research which i should of done before and saw the reviews. This company shouldn't make tyres!
Paid £35.50 a tyre for these and they're miles worse than tyres I got for £31.50! It's like driving on a washboard roof. The noise is horrendous, It sounds like a tube train and the braking performance is frightening. There are decent tyres in this price range but these are certainly not one of those. Avoid these tyres at all cost.