Continental ContiMaxContact MC5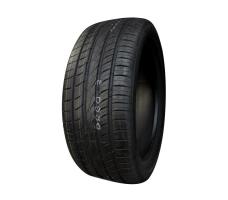 The Continental ContiMaxContact MC5 is a Premium Touring Summer tyre designed to be fitted to Passenger Car
This tyre has been replaced by the Continental ContiMaxContact MC6
Show All
Tyre review data from 33 tyre reviews averaging 83% over 385,360 miles driven.
Sorry, we don't currently have any magazine tyre tests for the Continental ContiMaxContact MC5
Sorry, we don't currently have any label data for the Continental ContiMaxContact MC5
Sorry, we don't currently have any questions and answers for the Continental ContiMaxContact MC5. Why not submit a question to our tyre experts using the form below!
Ask a question
We will never publish or share your email address
Top Continental ContiMaxContact MC5 Review
Given
89%
while driving a
Subaru 2008 WRX
(235/45 R17) on
a combination of roads
for 2,500
spirited
miles
Great Tyre. I bought them thinking they wear cheaper then the Bridgestone potenza or dunlop SP01. But the performance is just amazing. I can push my car to the limit and they just keep gripping. Unlike the Toyo TeoPlus tyres i had before which where terrible.

Would highly recommend and buy again!
Latest Continental ContiMaxContact MC5 Reviews
Have you driven on the Continental ContiMaxContact MC5 tyre?
Have YOU got experience with the Continental ContiMaxContact MC5? Help millions of other tyre buyers
Given
97%
while driving a
Honda 1.8 VTi
(215/55 R16 H) on
a combination of roads
for 20,000
easy going
miles
Amazing tyres so soft like cotton.great handling while over taking at higher speed.tyres gives great grip on the road no bumpy ride on brakers its muaah
They were a great tire especially at the price point. My biggest issue with them was how they gave way quickly when pushed rather than being progressive. If you don't plan on pushing your car to the limit then these are an incredible tire for the price.
Given
81%
while driving a
Toyota Harrier
(235/55 R18) on
mostly town
for 100
average
miles
Better than I thought. Used Bridgestone Dueler, and Yokohama Geolandar with this
Given
87%
while driving a
Honda Civic 1.5T
(215/50 R17) on
a combination of roads
for 41,000
spirited
miles
I purchased a Civic 1.5T back in mid 2016 and they came with Continental MC5. First time using Conti, I didn't know what to expect and thought of just using it and till it wears out. What I do know is that the MC5 was launched in the earlier part of this decade and the tire technology would have improved a fair bit since then.I have used several brands during the last 20 years of driving the and I have to say these are tires that perform well in all aspects. Pricing, performance (wet & dry), comfort, durability....you name it. I have a tendency to have spirited drives 50% of the time and do lots of high-speed cruising on the freeway. Even with some hard cornering's, it holds it's line well and will give you ample warning before you go over it's limit. Remarkably and after almost 2 years and 65K KM, the tires are about done and about to reach the main wear indicator. This is the highest mileage I've gotten out of a set of tires and still holds reasonably well in the wets albeit at slower speeds. All 4 tires are evenly worn as I rotate them at every 10k intervals. To get the max performance out of them, I inflate them on the harder side (cold tires, 36-38psi) as I find the recommended 32psi just too soft for my liking. The sidewalls are on the softer side, hence the logic of inflating them harder - but not too hard till it performs badly in the wets!!!

In short, i'm happy with the tires and will recommend them to anyone who wants a slightly above mid priced performance all-rounder tire. The MC6 was launched late 2017 and I will be purchasing the evolution of the MC5 in a couple weeks time. Earlier reviews of the MC6 shows promising results and cant wait to try on the new shoes!!!
Given
42%
while driving a
Honda Civic 1.8
(215/55 R16) on
a combination of roads
for 1,000
average
miles
Worst tyre i've ever had in my life.. Used over 1000 miles in my civic 17 model with worst road grip, thinking to switch to UC6 or pilot sport 3