Cooper Weather Master SA2+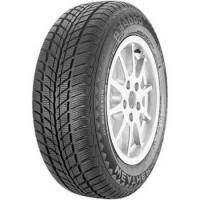 Cooper Weather Master SA2 Plus Reviews (newest first) - Page 1
Given
56%
while driving a
Mazda 3 Skyactiv 2018
(225/45 R17) on
mostly country roads
for 0
spirited
miles
Very good grip, but the car handling and road feedback with these tyres is absolute nightmare! It's very scary turning a corner fast with these tires.
Given
73%
while driving a
BMW E46 330i
(225/45 R17 H) on
mostly town
for 30,000
easy going
miles
Great winter (standard compound) tyre at reasonable cost. It's very comfortable,soft and stable in the wet. Snow and ice performance average. After these tyres I switched to nordic (soft) compound for extra grip on ice and snow.
First off, note that the WM SA2+ actually refers to two different tyres, produced by two different plants by Cooper. Sizes 13-16" are made in a factory in Serbia, speed rating T (190km/h), while 17" and above with higher speed rating are made in the UK. The two models have different rubber compound and tread design (this can be seen on cooper website) and in my view should deserve different name, this is not a transparent marketing approach by Cooper. Anyhow to the review, my tyres are 16" T-speed rating fitted on a golf GTI. Overall the grip is surprisingly good in both dry and wet the car sticks to the road much better than I expected (haven't tested in snow or sub-zero temperatures). The comfort is pretty good and noise level average. On the bad side of things, the road feedback is really not the best and handling is rather underwhelming. In a spirited entry to hard corner the car nosedives. During the usual spirited drive in and out of the city the suspension feels "wobbly", and the steering feedback is nothing more than passable. Overall I would not buy this tyre again for a hot hatch, but it should be a perfectly fine choice for a small city cars.
Renault
(205/50 R17) on for 3,000
spirited
miles
Great tires, drove from Netherlands to Italy via Germany and Switzerland........saw rain, wet, dry, snow and ice.
Terrific performance, great price, would buy again.
Given
74%
while driving a
Subaru Legacy 3.0R
(225/45 R17) on
a combination of roads
for 8
average
miles
Don't worry about the brand - they are actually made by Avon in Wiltshire. They are great in the snow and ice (dispatched the "beast from the east" no problem on a Subaru Legacy 3.0R), and for the price, can't be beaten. Don't look bad either. Will definitely buy again.