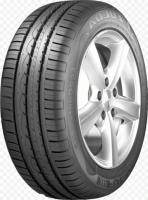 2018 Tyre Tests

2017 Tyre Tests

2016 Tyre Tests

2015 Tyre Tests

2014 Tyre Tests

2013 Tyre Tests

2012 Tyre Tests
Sorry, we don't currently have any label data for the Fulda EcoControl HP
Sorry, we don't currently have any questions and answers for the Fulda EcoControl HP. Why not submit a question to our tyre experts using the form below!
Ask a question
We will never publish or share your email address
Top Fulda EcoControl HP Review
Given
93%
while driving a
Peugeot 308 1.6 HDi
(195/65 R15 H) on
a combination of roads
for 3,100
average
miles
I would buy this tyre again. It is very quiet, very comfortable. It is not a tyre for sport driving, because it is soft tire (I mean, you can drive it very fast with this tyre, but it wouldn't last long in that case). Personally, I like this kind of tyres - comfortable. And one more thing, I bought it for 55£ per tyre (with mounting). If you ask me, for that price you can not buy better tyre.
Latest Fulda EcoControl HP Reviews
Given
63%
while driving a
Skoda Roomster
(195/55 R15 H) on
mostly motorways
for 20
average
miles
I had the plain EcoContact version (not HP) on my previous car and they were the best tyres I had used, so got the HP version for the first change of tyres my current car when the ones it had needed replacement thinking they would be even better, but was disappointed.
They felt hard and not as comfortable and with less grip and handling than the old EcoContacts. They also wore down faster than the old version and became quite shiny and with less grip in the process. OK on the flat and straight in the dry, but once the tread pattern had lost its details, was not as confidence inspiring in the wet even in a straight line. .
Given
87%
while driving a
Chevrolet Lacetti
(185/60 R15 H) on
a combination of roads
for 2,000
average
miles
I got these Fulda tires mounted on our Chevrolet Lacceti and got rid of a pair of Toyo proxes something that where the worst tires I had ever driven!
After 2000kms driven wearing the Fuldas I'm very satisfied with the grip in dry and wet roads and the steering is very good and smooth. These tires brought back to our car the feeling of safe travels..😆
I'm also satisfied with the fuel economy despite the E label and they seem to be the most quiet tires I've driven (I had Dunlop sp2000-3 3 years, Michelin pilot exalto 12 years, Pirelli P1 5 years and Toyo Proxes something 5 years).
I'm about to mount the same tires (195 50 15) on my Fiat Punto sporting too next month...
Given
79%
while driving a
Kia Motors ceed
(205/55 R16 H) on
a combination of roads
for 20
average
miles
It doesn't wear much since it is relatively hard. Through time gets harder. It's ok for normal driving. Mpg is ok. Braking is normal. Do not expect sport performance. Been drivning couple of years on them aprox. 30000 km and there is still thread on them. I drive them only in summer since I have winter tires as well.