Goodyear EfficientGrip Performance 2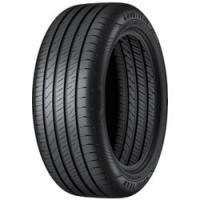 The Goodyear EfficientGrip Performance 2 is a Premium Touring Summer tyre designed to be fitted to Passenger Car
This tyre replaced the Goodyear EfficientGrip Performance
Show All
Tyre review data from 6 tyre reviews averaging 94% over 52,330 miles driven.
Latest Group Test Results
2020 Teknikens 17 Inch Summer Tyre Test - 2nd of 10 tyres
Positive - No obvious flaws and good balance of characteristics.
Negative - Average resistance to aquaplaning.
View All Tests >>
Sorry, we don't currently have any label data for the Goodyear EfficientGrip Performance 2
Sorry, we don't currently have any questions and answers for the Goodyear EfficientGrip Performance 2. Why not submit a question to our tyre experts using the form below!
Ask a question
We will never publish or share your email address
Top Goodyear EfficientGrip Performance 2 Review
Given
100%
while driving a
Toyota Auris
(205/55 R16 V) on
mostly motorways
for 1,000
easy going
miles
Been looking for new set of summer tyres after decided to change my wheels size too, I went from 17" wheels down to 16" and fitted new set of Goodyear efficient grip performance 2, latest model tyres, they were made in week 7 of 2020 and I fitted them in week 8 of 2020, absolutely brand new and fresh rubber. So far so good, traveled around 1000 miles and tyres are excellent, performance, comfort, even though they are smaller size there is no negative performance, corners great, braking in both dry and wet is good, car feels very positive to drive , noise level also good. This is the first review of these new model efficient grip performance as other reviews are for the older model, I been using the previous egp for years and now I think my tyres for the next few years are exactly those especially if they last as they are advertised . Highly recommend to try them. They are made in Germany too. 👍
Latest Goodyear EfficientGrip Performance 2 Reviews
Have you driven on the Goodyear EfficientGrip Performance 2 tyre?
Have YOU got experience with the Goodyear EfficientGrip Performance 2? Help millions of other tyre buyers
Given
100%
while driving a
Kia Motors ceed
(195/65 R15 H) on
a combination of roads
for 100
average
miles
Great new tire! Perfect in all road conditions with excellent handling, grip, comfort and without noise. For now, I'm really satisfied. I'll get back with another review after this summer season.
I recently bought a pair of these Performance 2 tyres to replace a couple of ageing budget tyres on my car (fitted by the previous owner) and I am truly delighted with the improvement they have made. I didn't expect to be able to tell much difference, but the car feels noticeably smoother, quieter and just better overall. I can't compare them to other premium tyres, but well worth the money over budget alternatives in my opinion. Would definitely buy again.
Given
100%
while driving a
Toyota Auris
(205/55 R16 V) on
mostly motorways
for 1,000
easy going
miles
Been looking for new set of summer tyres after decided to change my wheels size too, I went from 17" wheels down to 16" and fitted new set of Goodyear efficient grip performance 2, latest model tyres, they were made in week 7 of 2020 and I fitted them in week 8 of 2020, absolutely brand new and fresh rubber. So far so good, traveled around 1000 miles and tyres are excellent, performance, comfort, even though they are smaller size there is no negative performance, corners great, braking in both dry and wet is good, car feels very positive to drive , noise level also good. This is the first review of these new model efficient grip performance as other reviews are for the older model, I been using the previous egp for years and now I think my tyres for the next few years are exactly those especially if they last as they are advertised . Highly recommend to try them. They are made in Germany too. 👍