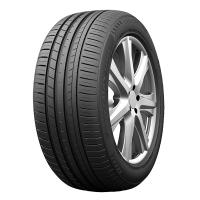 Habilead SportMax S2000 Reviews (newest first) - Page 1
Given
100%
while driving a
Audi A3 2.0 TDI 140
(225/45 R17 W) on
mostly motorways
for 35,000
average
miles
I think for this money I have bought the this tyre is great, you can change it next year if you want because is cheap and it very good, I havenít had any problem with this tyre
Given
53%
while driving a
Hyundai Accent
(195/45 R16) on
mostly motorways
for 10,000
average
miles
I had these on the rear when I bought the car. Tried them on the front during service rotation. Felt very slippy even on the dry. Wet handling is quite poor. The tyre has developed some cracks on the shoulder- Manufacturing date: 4218, less than 2 years old. Lot of thread remain however. approx 5mm.
Given
93%
while driving a
Renault
(195/55 R16) on
mostly motorways
for 0
easy going
miles
Honestly I like the look ,and they drive well with minimum noise,but the only problem I had was within a year I filled a complaint with the supplier that they are tearing fast even though I do only 40 to 50 kilometers a day from home to work, I'm still using them even now .I bought them in june 2017 and I was told that its wear and tear and that it could be how I drive!, but still sad even I really like them so much. I had than 40000 kilometers on them.
Given
94%
while driving a
Toyota Mark X
(225/45 R18) on
a combination of roads
for 2,174
average
miles
Tires handle well on dry and wet conditions in regards to grip, car appears stable and steering response is great, tires are quiet on the road and very comfortable: a very big difference from the Achills ATR sport I inherited with the car.

The only issue so far is a swollen side wall on one of them making it appear that the tires have a weak sidewall just before clocking 1000km.

I will buy again thus far and recommend any other person as well
Very nice tires would buy again.
Given
57%
while driving a
Honda Civic 1.8
(225/45 R18 W) on
mostly town
for 3,000
average
miles
Average Tyres.
Given
94%
while driving a
Infiniti G37
(225/45 R17) on
a combination of roads
for 10,000
spirited
miles
Love these tires! A great price for a great driving tire. no issues in rain nor in ice and snow that we have here in Canada.
Plus I have never had quieter tires ever.
Given
89%
while driving a
Opel corsa b 160is
(225/45 R17) on
a combination of roads
for 0
average
miles
Great grip
Approximately 1.5mm in 6 months
Good for both wet and dry seasons
Definitely buy again