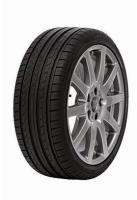 | Size | Fuel | Wet | Noise | Weight |
| --- | --- | --- | --- | --- |
| 205/55 R15 88V | E | C | 71 | 8.50kgs |
| 195/45 R16 84V XL | E | C | 71 | 8.14kgs |
| 195/50 R16 88V XL | E | C | 71 | 8.00kgs |
| 225/50 R16 92V | E | C | 71 | 10.00kgs |
| 185/55 R16 83V | E | C | 71 | 8.00kgs |
| 195/55 R16 91V XL | E | C | 71 | |
| 215/55 R16 97W XL | E | C | 71 | 9.50kgs |
| 215/55 R16 97V XL | E | C | 71 | |
| 225/55 R16 99V XL | E | C | 71 | 9.00kgs |
| 215/40 R17 87W XL | E | C | 71 | 9.00kgs |
| 215/45 R17 91W XL | E | C | 71 | |
| 235/45 R17 97W XL | E | C | 71 | |
| 245/45 R17 99W XL | E | C | 71 | 11.00kgs |
| 205/50 R17 93W XL | E | C | 71 | 9.00kgs |
| 225/50 R17 98W XL | E | C | 71 | 10.00kgs |
| 205/55 R17 95W XL | E | C | 71 | 9.50kgs |
| 225/55 R17 101W XL | E | C | 71 | |
| 255/35 R18 94W XL | E | C | 71 | 11.00kgs |
| 225/40 R18 92W XL | E | C | 71 | 10.00kgs |
| 245/40 R18 97W XL | E | C | 71 | 12.00kgs |
| 235/45 R18 98W XL | E | C | 71 | 11.00kgs |
| 255/45 R18 103W XL | E | C | 71 | 13.00kgs |
| 235/50 R18 101W XL | E | C | 71 | 12.30kgs |
| 215/35 R19 85W XL | E | C | 71 | 9.45kgs |
| 245/35 R19 93W XL | E | C | 71 | 11.00kgs |
| 255/35 R19 96W XL | E | C | 71 | 12.00kgs |
| 225/40 R19 93W XL | E | C | 71 | 10.00kgs |
| 245/45 R19 102W XL | E | C | 71 | 12.00kgs |
| 255/35 R20 97W XL | E | C | 71 | 12.00kgs |
| 295/35 R21 107Y XL | E | C | 71 | 16.00kgs |
Questions and Answers for the Hifly HF805
2018-03-18 - 235/40 R18 Challenger DSRT`s on a 2008 Mondeo 2.0 petrol.. What`s the correct tyre pressure? Have tried 28 psi front and 32 psi Front ( as recommended by Ford ) and none of these pressures give correct wear. Always end up with excessive wear in the center of tread?
Tyre pressures are manufacturer dependant, so the correct tyre pressure is set by the vehicle manufacturer. That said, centre tread wear usually indicates overinflation.
---
2019-10-24 - Is the Hifly HF805 tyre suitable for gravel roads, all terrain?
The HF805 is a summer tyre, so while it can be used lightly on gravel, it is not recommended to fit it if you'll spend a lot of time off road.
---
Ask a question
We will never publish or share your email address
Top Hifly HF805 Review
Given
79%
while driving a
Honda Integra R DC5
(225/45 R17) on
mostly town
for 40,000
spirited
miles
Have 205 55 R16 fitted to my Integra.
I avoid hard braking but love cornering at speed. I inflate my tyres to 38PSI front and 36PSI rear.
I've managed to get 40,000 miles or 65,000km from my set of Hifly HF805s. I believe they'll make it to 80,000km.

So far, I can see a lot of negative comments about these tyres... maybe because they're Chinese and it's ok to vent racist comments about anything Chinese. Maybe it's the car... like the guy whose Yaris is spinning it's front wheels.

The HF805 is a summer tyre. There's no ice in summer.

On dry and wet, braking and cornering are absolutely excellent. The performance is actually amazing. Durability has been great.

I'm surprised at the number of ignorant people who think tyres are made with secret recipes that only some manufacturers know.

If I use a slick tyre in the wet, it doesn't matter whether it's a Michelin or a Pirelli. If it's a soft compound it's going to give better grip but wear faster than a hard compound. Wider tyres give better lateral grip. Thinner side walls give better handling but are harsher.

The HF 805's pattern, compound are more than appropriate for the list of ordinary cars I've seen in this thread.
Latest Hifly HF805 Reviews
Have you driven on the Hifly HF805 tyre?
Have YOU got experience with the Hifly HF805? Help millions of other tyre buyers
Given
49%
while driving a
Audi A4
(245/40 R18 W) on
a combination of roads
for 12,880
average
miles
I put these tyres on my 2017 Audi A4 lasted 20729 km of which 2 was on the replacement indicator and 1 rear could not be balanced. Installed Michllen pilot 4 and extremely pleased so far
Given
40%
while driving a
Holden Commodore VE
(275/30 R20 W) on
mostly town
for 0
average
miles
Had them fitted to the rear of my Holden VE SV6. I live in Auckalnd, New Zealand. the rears wore out with in a year having them fitted (came fitted with vehicle when purchased). They're on a daily vehicle, driven to work and home 15-20min max driving, by the time I changed them. The majority of the tread was gone. Driving in the wet, felt like it was going to kick out on certain road surfaces, mainly the smoother roads it would slightly slide.
I've had budget tyres on my vehicles over the years, these would have to be the worse due to them wearing out very fast and being dangerous in wet conditions. If you're on a tight budget, purchase at your own risk.
Given
81%
while driving a
Lexus Rc 350
(265/35 R19 V) on
a combination of roads
for 10,000
spirited
miles
I had Bridgestones which were factory fitted on my Lexus RC350 F sport. At almost $450 each, I got 2 HIFLY' 805 plus $150 change for the price of 1 Bridgestone. I only changed the front 2 as typically you get what you pay for. I can't fault them after about 15,000kms travelled already. They still look new except where I smacked one against the kerb but the tyres are always inflated correctly (Lexus has tyre pressure sensors) and I push the car hard sometimes. Road noise is maybe marginally higher but there is no compromise to handling in any conditions.
Given
57%
while driving a
Fiat Panda
(195/45 R15) on
a combination of roads
for 19,000
spirited
miles
Take my review with huge dose of distance and humour, please. Okay? ;)
Fiat Panda doesn't sounds serious enough for most of people. Especially if modified. But yeah, I'm the owner of Panda 100HP deeply modified. 240HP from 1.4 engine sent on 15" rims which usually wraps the asphalt and ignites rubber ripped off from tyres ;) So generally absolute craziness ;) I've had fitted looooads of rubbers and surprisingly quite often 'big famous circles' couldn't make it any better than Chinese brands. So for me it wasn't a good point to spend pile of tough earned coins if I could have the same or sometimes even better effect for much less. Toyo Proxes or Goodyear Eagle in my opinion the biggest 15" tyre crap ever if to choose for track day. Falken doing very well on dry and Uniroyal on wet from 'big brands'. But in everyday life, for ordinary people or all those with tight budget and looking for 15" rubbers, they can stick with Highfly HF805's with no fear for everyday miles. Good quality as for the price you need to pay for. But, of course, your choice is in your hands... ;) It's my choice too because I am saving money when I changing tyres 1-2 times per month according to my mad driving style... :P
BTW looking for decent 15" rubbers for serious track days? Google it and count for around 1k per set. Life hurts bro! ;)
I use these on a VW T5 9 seater and will continue to use them.

They give a fair grip in the wet and are awesome in the dry. They are a summer tyre with M&S (mud and snow) markings and they reacted well - we didn't get stuck when others did.

Road noise is minimal. They wear out just as fast as the Continentals I had before and are just as grippy.

The van is a heavy weight and these tyres have proven their worth.