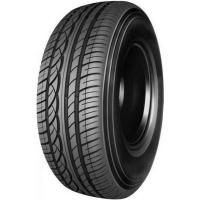 Sorry, we don't currently have any label data for the Infinity INF 040
Sorry, we don't currently have any questions and answers for the Infinity INF 040. Why not submit a question to our tyre experts using the form below!
Ask a question
We will never publish or share your email address
Top Infinity INF 040 Review
Given
68%
while driving a
BMW 316
(205/55 R16) on
mostly motorways
for 100
spirited
miles
I had these tyres fitted this weekend, but my new Infinity tyres feel better than my old Uniroyals.
Latest Infinity INF 040 Reviews
Have you driven on the Infinity INF 040 tyre?
Please help millions of other drivers make an informed tyre choice and pick the correct tyres for their car by submitting your review of the INF 040.
Given
26%
while driving a
Renault Megane
(205/55 R16) on
a combination of roads
for 1,000
easy going
miles
I had these tyres fitted to my car when I bought it.
They perform okay in the dry but you take your life in your hands in the wet.
The wet grip on corners is almost non existent and they will easily slide when braking, gently, to a stop.
I would never recommend these INF040 tyres to anyone. The best thing I did, was getting them replaced with Dunlop tyres, even though the infitity's were like new.
DO NOT BUY.
Given
31%
while driving a
Rover 25
(225/45 R17) on
a combination of roads
for 14
spirited
miles
These tyres were fitted to the car when we bought it, my wife complained for the 12,000 miles that she used the car that the wet grip was horrible, but she never got round to changing them.
I have since taken ownership of the car, these tyres offer an acceptable level of grip in hot, dry weather, but next to nothing in the wet. They are very loud. I shall be replacing these tyres tomorrow, they have plenty of tread left but I might as well be driving a hovercraft with the grip level they offer. Definitely a tyre to avoid!
Given
18%
while driving a
Honda Jazz
(225/45 R17) on
mostly town
for 1,000
average
miles
Terrible. Do not buy these tyres. I inherited a car with almost new version of these tyres and lost the rear end at very moderate speeds on a wet roundabout. I replaced them within a couple of days. It's not worth saving £10 a tyre when you can get a Unioryal Rainsport for a little more. The difference since changing is astonishing.
Given
29%
while driving a
Hyundai i30 CW CRD
(195/65 R15 H) on
mostly town
for 2,500
average
miles
When we bought the Hyundai i30 diesel it had these Infinity INF040 front tyres. Looked almost new so I was happy with that. I had to do 200miles back home and noticed the tyres much louder than Pirelli P6000 which we had on our previous can. But the wort bit about these budget INF040 is how NO GRIP you have in wet. I mean moving off in 1st and then changing into 2nd gear on slight incline would make the traction control to go crazy!!! Our 1.6 diesel has got a bit of torque but the tyres should easily cope with that. In addition, going around the roundabout it would understeer badly. I am due to put new set of 4 Michelin Crossclimate tyres. Reading the reviews these should be the best all seasons tyres.
DO NOT BY Infinity INF 040 and if you have them on your car - CHANGE immediately!