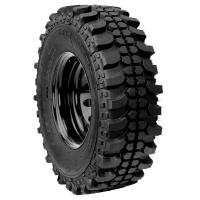 Insa Turbo Special Track Reviews (newest first) - Page 1
Given
63%
while driving a
Land Rover Discovery 2
(265/75 R16 R) on
a combination of roads
for 11,000
average
miles
Ive had these on my car over a year now and have done 11,000 miles. Mostly road use. I have based my review taking everything into account. In the dry they are fine, wet you have to be a little more cautious and the road spray is spectacular. Handling. Well. I owned a lifted land rover so they handle perfect as long as you remember these are off road tyres and your in a 4x4 not a race car. Now wear ive done 11,000 miles and haven't rotated and the fronts wore down in that time but the rears where still on about 40% so personally think they wear good for the price (Can get a pair for under £200) i would defo buy again and will review separately when ive driven in the snow.
Given
60%
while driving a
Mitsubishi Pajero
(265/70 R16) on
a combination of roads
for 1,400
average
miles
Heavy and poor balancing. Worst tyres I have bought !