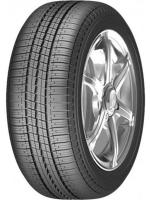 Kama EURO 224 Reviews (newest first) - Page 1
Given
77%
while driving a
Renault Clio 1.6 16v
(185/60 R14 H) on
a combination of roads
for 45,000
average
miles
Nice tyres for this price. Good enough quality, everyday ride without problems. Especially if you try and think while driving and don't just depend on tyres. I drove on a dry and wet road, on a snow and even a little mud and everything went well. Surely if you ride on an ice there can be difficulties so just watch your speed.
Given
59%
while driving a
Lada 2106
(175/70 R13) on
a combination of roads
for 40,000
average
miles
Driving in rain = suicide!