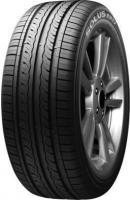 2013 Tyre Tests

2012 Tyre Tests

2011 Tyre Tests

2010 Tyre Tests
| Size | Fuel | Wet | Noise | Weight |
| --- | --- | --- | --- | --- |
| 175/60 R13 77H | E | E | 69 | 6.13kgs |
| 185/60 R13 80H | E | E | 69 | 6.64kgs |
| 155/65 R13 73H | E | B | 69 | 5.56kgs |
| 165/65 R13 77T | E | B | 69 | 6.04kgs |
| 175/65 R13 80T | E | B | 69 | 6.54kgs |
| 145/70 R13 71T | F | B | 69 | 5.34kgs |
| 155/70 R13 75T | E | C | 68 | 5.62kgs |
| 165/70 R13 83T XL | F | E | 71 | 6.37kgs |
| 165/70 R13 83T XL | F | E | 71 | 6.82kgs |
| 165/70 R13 79T | E | B | 69 | 6.25kgs |
| 175/70 R13 82T | E | B | 69 | 6.83kgs |
| 185/70 R13 86T | E | E | 69 | 7.09kgs |
| 135/80 R13 70T | E | C | 69 | 5.13kgs |
| 145/80 R13 75T | E | B | 69 | 5.55kgs |
| 155/80 R13 79T | E | E | 69 | 6.30kgs |
| 155/80 R13 79T | E | E | 70 | 6.22kgs |
| 165/80 R13 87T XL | E | E | 71 | 7.05kgs |
| 165/60 R14 75H | E | E | 69 | 6.30kgs |
| 165/60 R14 75H | E | C | 70 | 6.07kgs |
| 165/60 R14 75H | C | C | 70 | 5.95kgs |
| 165/60 R14 75T | E | B | 69 | 6.11kgs |
| 175/60 R14 79T | E | E | 69 | 6.77kgs |
| 175/60 R14 79H | E | E | 69 | 6.67kgs |
| 185/60 R14 82T | E | E | 69 | 7.30kgs |
| 185/60 R14 82H | E | E | 67 | 7.62kgs |
| 195/60 R14 86H | E | E | 71 | 8.09kgs |
| 195/60 R14 86V | E | E | 71 | 8.26kgs |
| 195/60 R14 86V | E | E | 71 | 8.00kgs |
| 155/65 R14 75T | E | C | 69 | 5.81kgs |
| 165/65 R14 79T | E | C | 69 | 6.53kgs |
| 175/65 R14 82H | E | E | 69 | 7.37kgs |
| 175/65 R14 82T | E | C | 69 | 7.46kgs |
| 185/65 R14 86H | C | C | 69 | 7.55kgs |
| 185/65 R14 86H | F | C | 70 | 8.04kgs |
| 185/65 R14 86T | C | E | 69 | 7.59kgs |
| 195/65 R14 89H | C | E | 71 | 8.42kgs |
| 165/70 R14 81T | E | C | 69 | 7.25kgs |
| 175/70 R14 84H | E | E | 69 | 7.31kgs |
| 175/70 R14 84T | E | C | 70 | 7.46kgs |
| 175/70 R14 88T XL | E | E | 71 | 8.07kgs |
| 175/70 R14 84H | E | E | 69 | 7.27kgs |
| 175/70 R14 84T | E | C | 68 | 7.74kgs |
| 185/70 R14 88T | E | E | 69 | 7.71kgs |
| 185/70 R14 88H | | | | 7.72kgs |
| 195/70 R14 91T | E | E | 71 | 8.63kgs |
| 195/70 R14 91H | E | E | 71 | 8.63kgs |
| 175/80 R14 88T | E | C | 69 | 7.69kgs |
| 175/50 R15 75H | E | B | 69 | 7.00kgs |
| 175/55 R15 77T | E | B | 69 | 7.18kgs |
| 185/55 R15 86V XL | E | C | 71 | 8.57kgs |
| 195/55 R15 85V | E | C | 70 | 8.88kgs |
| 195/55 R15 85V | E | C | 70 | |
| 175/60 R15 81H | E | E | 69 | 7.09kgs |
| 185/60 R15 84H | E | C | 70 | 7.69kgs |
| 185/60 R15 88H XL | E | E | 71 | 8.78kgs |
| 195/60 R15 88H | E | C | 70 | 8.47kgs |
| 205/60 R15 91H | E | C | 70 | 9.28kgs |
| 205/60 R15 91V | C | C | 71 | 9.35kgs |
| 215/60 R15 94V | E | C | 71 | 10.44kgs |
| 225/60 R15 96W | E | C | 71 | 10.92kgs |
| 145/65 R15 72T | E | C | 69 | 6.09kgs |
| 165/65 R15 81H | E | B | 69 | 7.11kgs |
| 175/65 R15 84H | E | E | 69 | 7.39kgs |
| 175/65 R15 84T | E | E | 69 | 7.37kgs |
| 185/65 R15 88T | C | E | 69 | 8.02kgs |
| 185/65 R15 88V | C | E | 69 | 8.39kgs |
| 185/65 R15 88H | C | E | 71 | |
| 185/65 R15 88H | E | C | 70 | 8.00kgs |
| 185/65 R15 88H | E | B | 70 | 8.55kgs |
| 195/65 R15 91H | C | C | 70 | 9.19kgs |
| 195/65 R15 91T | C | C | 71 | 9.02kgs |
| 195/65 R15 91V | C | C | 71 | 9.02kgs |
| 205/65 R15 94H | C | C | 71 | 9.53kgs |
| 205/65 R15 94V | E | C | 71 | 9.62kgs |
| 205/65 R15 94V | | | | 10.64kgs |
| 205/65 R15 94V | C | C | 71 | 10.06kgs |
| 215/65 R15 96V | C | C | 71 | 11.06kgs |
| 215/65 R15 96V | C | C | 71 | 10.55kgs |
| 215/65 R15 96H | E | C | 71 | 10.93kgs |
| 135/70 R15 70T | E | C | 69 | 5.60kgs |
| 205/45 R16 83V | E | C | 71 | 8.74kgs |
| 195/50 R16 84H | E | C | 71 | 9.18kgs |
| 195/50 R16 84H | | | | 8.47kgs |
| 205/50 R16 87V | C | C | 71 | 9.28kgs |
| 195/55 R16 87H | E | C | 71 | 8.70kgs |
| 195/55 R16 87H | E | B | 71 | 8.76kgs |
| 195/55 R16 87H | E | C | 70 | 9.05kgs |
| 205/55 R16 91V | E | C | 71 | 10.38kgs |
| 205/55 R16 91H | E | C | 71 | 9.47kgs |
| 205/60 R16 92V | E | B | 71 | 9.87kgs |
| 205/60 R16 92V | | | | 10.51kgs |
| 205/60 R16 92V | E | C | 71 | 9.76kgs |
| 205/60 R16 92H | E | C | 71 | 9.79kgs |
| 215/60 R16 99V XL | E | C | 71 | 11.24kgs |
| 215/60 R16 95V | E | C | 71 | 10.92kgs |
| 225/60 R16 98V | E | C | 71 | 11.58kgs |
| 235/60 R16 100H | E | C | 71 | |
| 205/65 R16 95H | C | C | 71 | 9.93kgs |
| 215/65 R16 98H | E | E | 71 | 11.65kgs |
| 225/70 R16 103H | E | E | 71 | 12.49kgs |
| 225/70 R16 103H | E | E | 71 | 12.54kgs |
| 215/45 R17 91W XL | E | B | 71 | 9.76kgs |
| 215/45 R17 91W XL | E | B | 71 | 9.62kgs |
| 215/45 R17 87H | E | C | 71 | 9.81kgs |
| 215/45 R17 87H | C | B | 71 | 9.83kgs |
| 215/50 R17 91V | C | C | 71 | 10.52kgs |
| 215/50 R17 91V | E | B | 71 | 10.36kgs |
| 215/50 R17 91V | E | B | 71 | 10.59kgs |
| 225/50 R17 94V | E | B | 71 | 10.61kgs |
| 225/55 R17 97V | B | C | 71 | 11.85kgs |
| 235/55 R17 99H | E | C | 71 | 12.42kgs |
| 235/55 R17 99H | E | B | 71 | 12.31kgs |
| 225/45 R18 95V XL | E | B | 68 | 11.34kgs |
| 225/45 R18 95V XL | C | C | 72 | 10.93kgs |
Questions and Answers for the Kumho Solus KH17
2018-04-04 - How much mileage can ve driven by the KUMHO SOLUS KH17
Mileage is very dependant on driving style and vehicle, you can check other peoples user reviews on this site to see how many miles they're getting from their KH17s.
---
Ask a question
We will never publish or share your email address
Top Kumho Solus KH17 Review
Given
64%
while driving a
Daewoo Matiz
(155/65 R13 T) on
a combination of roads
for 15,000
easy going
miles
Very quiet tyre, much quieter than Avon ZT5 and quieter than Barum Brilliantis. You pay for that with very high wear though. Grip is better than Barum Brilliantis but not as good as Avon ZT5.
Latest Kumho Solus KH17 Reviews
Have you driven on the Kumho Solus KH17 tyre?
Have YOU got experience with the Kumho Solus KH17? Help millions of other tyre buyers
Not very impressive tyres no good on wet wis roads

Given
89%
while driving a
Suzuki CELERIO
(175/70 R14 T) on
a combination of roads
for 7,000
average
miles
Bought cheap second hand alu rims, that came with these nearly 10 year old worn down to 4 mm. Bought them after seeing the incredible difference the winter tyres made to the car compared to the stock eco summer tyres. I have to say I was very pleasently surprised. These felt the most staple yet at highway speeds, with great roadfeeling and some sportiness that reminded me of a set of Dunlop SP sport 01 that I once had on a Peugeot 206. Tradeoff being less comfort, (nearly harsh), and considerable roadnoise, but a very fun tyre to drive. Even at 4mm they felt safe in the rain, never aquaplaned nor had the ABS kick in. Only used them for 11000 km, as the valve on one of them started to leak. The rubber on it was ripped as a sign of to hard twisting. Decided to retire the set do to age. Didn't see any wear of note, during those 11000 k's. It's worth mentioning I had very similar gas milage compared to the never Bridgestone Ecopia EP150 the car came fitted with.
There are never options out there, but I would be tempted to go for these again if I find a good deal of a not to old set.
Hyundai
(225/45 R17) on
a combination of roads
for 49,000
average
miles
The tyres have been excellent on road stability. Going over hills with lots of cornering. In the dry they are great. Not so good on corners in the wet. Fairly hard on the road but not uncomfortable. Probably a bit noisy compared to some. I believe the mileage I have got from these tyres to be very good.
Given
60%
while driving a
Honda CRV
(205/70 R15 T) on
mostly motorways
for 13,000
average
miles
The tyres are quiet for the first few thousand km but after wearing down, the road noise becomes more noticeable. The grip for these are good but they significantly drop after around 20k km on them, I realise that without proper tyre rotation the handling is hampered. I was initially satisfied for the first 15k km on them but as they started to wear down the handling characteristic and acceleration deteriorated and I was forced to rotate them (FWD car). For the price I paid for them which is AUD580 (2 pairs), I expected them to last at least 50k km but unfortunately, I might have to replace them before that mark as the threads on the front tyres are 2-3mm shallower than the rear tyres. Overall,they are good tyres but I would not buy them again because of poor longevity and ageing characteristics.