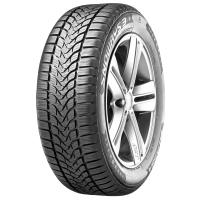 Lassa Snoways 3 Reviews (newest first) - Page 1
I've been driving these tires as a new winter 2016 / 2017. It's good on ice and ice, good stopping and starting. In a Severe Deer test, it did not slip the car up to 50 km / h with fast maneuvers (ice / ice -5 degrees) .Excellent lateral grip. The comfort is excellent, the fuel usage is great, the dry road to speed 100km / h very well, more than that bad. Great curb management. Disadvantage: After 5 months of driving, a minor / tolerable noise that came from rolling wheels has appeared. Air temperature in the 5-10-point increment. Excellent price and quality ratio. Recommended tyre
Given
70%
while driving a
Ford Fiesta
(175/65 R14 T) on
mostly town
for 5,000
average
miles
Great at rain, great aquaplanning resistance. Moderate in dry braking and handling. Maybe little noisy with Ford Fiesta like small segment car. On snowy roads braking and traction excelent. On ice braking is good. A very safe tyre, good quality, turkish made with powered by japan tecnology. The negative point consuption because of high roling resistance.
Given
47%
while driving a
Chevrolet aveo
(185/55 R15 H) on
mostly town
for 1,500
easy going
miles
Very bad in the wet, although it is a winter tyre. Also sucks in dry conditions. Too much noise. Never gonna buy again. Although i am a Turk and the tyre is a turkish brand.
Given
91%
while driving a
Peugeot 308 sw 1.6 hdi
(205/55 R16 H) on
a combination of roads
for 2,000
average
miles
I was so surprised with these tyres. After old Fulda, bought these for really good price( 4 Lassa for a price of 2 premium tyres)and haven't expected much. They are quiet, very good on a wet, have real nice pattern. One of the best buy tires.
Given
80%
while driving a
Fiat croma
(225/45 R17) on
a combination of roads
for 10,000
average
miles
Great tyre for the value. Have them for second winter and can say the are much better than previous Yokohama winter and better than Kleber Krisalp I had 5 years ago.