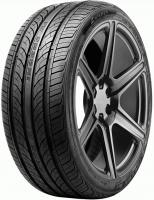 The Maxtrek INGENS A1 is a High Performance Summer tyre designed to be fitted to Passenger Car
Show All
Tyre review data from 24 tyre reviews averaging 47% over 225,330 miles driven.
Sorry, we don't currently have any magazine tyre tests for the Maxtrek INGENS A1
Sorry, we don't currently have any label data for the Maxtrek INGENS A1
Sorry, we don't currently have any questions and answers for the Maxtrek INGENS A1. Why not submit a question to our tyre experts using the form below!
Ask a question
We will never publish or share your email address
Top Maxtrek INGENS A1 Review
Bought Maxtrax, last month, for my C class Mercedes 255 x 35 x 18 on rear and 225 x 40 x 18 on front. Driving in the wet is a death hazard so I'm heading to the dealer to see about an exchange.

Latest Maxtrek INGENS A1 Reviews
Have you driven on the Maxtrek INGENS A1 tyre?
Have YOU got experience with the Maxtrek INGENS A1? Help millions of other tyre buyers
Given
31%
while driving a
Skoda Skoda Superb MK1
(205/55 R16) on
a combination of roads
for 15,000
average
miles
The WORST tires i ever bought in my life . I own a taxi for more than 20 years and i am 62 years old driving for living all my life. I change tires usually twice a year . I have tried almost every brand , from expensive to bargain . I was attracted from their very low price . Nothing ever scares me so much ( while driving ) , than the unexpected dangerous behavior of those tires. For the first time in my life i had to alter my driving style in order to survive . This is the first time i decided to write a review about tire quality , just in case i save someones life . Those tires are a Dangerous Death Trap and in my opinion some kind of authority needs to step forward in order to protect the public safety . DO NOT PUT those tires even if they PAY you , to do so . !!!
Given
16%
while driving a
BMW 335i
(255/35 R18) on
mostly country roads
for 0
spirited
miles
These have to be the worst tires I have ever driven on. Previously had Michelin pilot super sport and my mechanic advised against paying so much money for a name brand tire and suggested Maxtrek Ingens. It is the first time in all the years I have owned the car that on average twisty roads with speeds at a fraction of the Michelin's that I have seen my DSC come on....no grip in the dry and forget about the wet. Tires lasted about 3 weeks and finally came apart on the inside sidewall...completely separated from the mag. Won't even waste my time taking them back...Please if you value your life stay away..spend a few dollars more and get some half decent tires eg.Yoko,Dunlop etc.as I know Michelins are quite pricey.
I had these on the rear of merc 280cdi and they are horrendous. At the first sign of any dampness or wet, they completely fail to grip. after 20,000 miles no signs of any wear - obviously ridiculously hard compound. now replaced with Avon zz5 and handling is transformed. Be warned do not buy these tyres unless you live somewhere were it never rains.
Given
96%
while driving a
Honda CRV
(225/60 R18 T) on
a combination of roads
for 18,000
spirited
miles
when I first heard of these unknown to me tyres, I was in a dilemma, buy cheap unknown or, an expensive known brand. glad I picked these, currently at 18000+ miles on four of these and plenty of tread left, I drive a Honda crv, not the fastest vehicle but I admit I don't hang about. no problems what so ever. would buy again.

when I read some of these tyre reviews, it makes me laugh, they are written as if being critiqued by professional rally drivers of formula one, get real folks, if you lose control of your car on ANY tyre on the legal road, you are clearly driving too fast.

good luck in your choices.