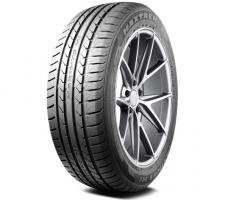 The Maxtrek MAXIMUS M1 is a Touring Summer tyre designed to be fitted to Passenger Car
Show All
Tyre review data from 41 tyre reviews averaging 52% over 220,508 miles driven.
Sorry, we don't currently have any magazine tyre tests for the Maxtrek MAXIMUS M1
Sorry, we don't currently have any label data for the Maxtrek MAXIMUS M1
Sorry, we don't currently have any questions and answers for the Maxtrek MAXIMUS M1. Why not submit a question to our tyre experts using the form below!
Ask a question
We will never publish or share your email address
Top Maxtrek MAXIMUS M1 Review
Given
44%
while driving a
Holden Commodore VE
(225/45 R17) on
a combination of roads
for 5,000
easy going
miles
Don't even touch recommend by a tyre dealer, fine in the dry but wet is another story, try to contact max trek to let know what I thing but no number, very dangerous
Latest Maxtrek MAXIMUS M1 Reviews
Have you driven on the Maxtrek MAXIMUS M1 tyre?
Please help millions of other drivers make an informed tyre choice and pick the correct tyres for their car by submitting your review of the MAXIMUS M1.
Given
81%
while driving a
BMW e60 530i
(225/45 R17) on
mostly motorways
for 10,000
average
miles
Installed in rear wheel of my E60 525i. Was worried about the unknown brand but soon found out they are bargains!
Given
76%
while driving a
BMW 320i
(195/50 R15) on
a combination of roads
for 5,000 miles
Almost didn't buy because of the reviews about this tire in the wet, but being these were for my summer car, I ended up going for them anyways. I live in Western Canada, we get plenty of spring rainfall. I've driven on these now in the wet several times (older 3 series BMW) and had zero issues. I have no idea what people were talking about with this tire? I've driven on many performance tires that are much worse than these in the rain, this one is actually one of the better ones. Most of Canada has slightly crowned roads and good water drainage/storm drains, maybe it has something to do with standing water which we don't get much of here. In the dry they are very good, better than I expected. They don't have as high as maximum grip as some other UHP tires I've had on this car, but the limit is in a good zone. (You'll be going plenty fast before they protest) That's actually this tires sweet spot, they are extremely predictable and forgiving. Up near the very edge they let out a soft/very quiet howl before they break loose, and when they do break loose the car slides out nicely and easily controllable. I've had stickier tires that made no noise, and could be pushed harder but when they let go it, it can be a bit alarming and much harder to gather back up. For that reason, I'd say these are a great street tire, would definitely buy again!
Worst tires I've ever had.
Given
85%
while driving a
Honda 2006
(205/60 R16) on
a combination of roads
for 0
average
miles
Most of the very negative reviews on these tires are bs maybe from the same people who feel undercut. Great deal, quality good. I've driven them in dry wet and snowy conditions.
Do your self a huge faivor dont buy them!!!, after i bought them i noticed that have not so good grip on dry roads but i thought thats because thay new.
After first rain In Israel in roundabout the rear of my car start to slip (when this tyers was, in front i have 2 Pirely P7, great wheel.
I thought maby because its first rain and maby i drove a little bit quick. Exactly after 3 minutes i took a carve in second gear, around 20 km/h in middle of junction and all my rear car lost grip, really pressure and dangers.
Day after this (4 months after i used those tyers) i went and bought new Dunlop fm800, until now looks and feel really good tyer.
Really NOT safe for driving in wet condition