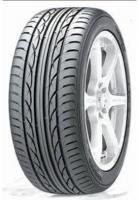 Mohawk M112 Reviews (newest first) - Page 2
can confirm everything said about this tyre. Lost the back end 90 degrees on roundabouts a few times whilst WET/DAMP. The wear rate is so bad my polo looks like it has a massive void in the wheel well now. I only drive mainly motorway miles but the wear is worst i have ever seen.
WARNING: IF YOU CHANGE TO WINTER TYRES ON THE FRONT AXEL DO NOT LEAVE THESE ON THE BACK, the difference in grip between front to back will be dramatic and you will end up in a mess.
never buying again. currently looking for alternative tyre.
Given
24%
while driving a
MINI Cooper S
(205/45 R17) on
a combination of roads
for 200
spirited
miles
Inherited these on a recent second hand car purchase
Fairly mediocre in the dry, lack any real feedback at all
But that is not the highlight, the wet grip is like having banana skins on each corner.
Approaching a roundabout in mildly damp conditions at approx 20 mph - leisurely pace for the road, no real traffic (thank christ!) and the back end let go without any warning whatsoever. I mean literally no feedback that it was going to go, one minute planted and going around the roundabout from 6 to 3 o'clock position and at 12 o'clock position the back end swung out 90 degrees! Luckily managed to recover into a drift with a swift bit of steering and exit out of my intended target - all down to years of experience on the road, track and IAM advanced driving. If the wife had been driving the car would have been smashed no doubt at all.

Only slightly positive thing is that given they appear to be made from a non-wearing rubber compound they should last an eternity, assuming you don't write your car off in the wet of course!
Given
16%
while driving a
SEAT Leon FR tdi
(225/45 R17) on
a combination of roads
for 2,000
average
miles
Had these fitted to my Seat Leon FR and it was the worst mistake i have made. they were pretty bad at keeping grip in the day but in the wet they were down right dangerous. I was following 2 cars going round a corner in rush hour traffic once and then half way through the bend the rear tires (MOHAWK FITTED) just let go and found myself in the oncoming lane inches from another car!!! can not say how bad these tires are!
Given
81%
while driving a
Jaguar XJS
(225/55 R16 W) on
a combination of roads
for 2
average
miles
I've never had a problem with these tyres - my Jaguar XJS 3.6 is a heavy, well balanced, reasonably fast car that sticks to the road in the dry even if I throw it around a roundabout. At £65 per corner they were a bargain. I've seen them for £81 each recently. Being a classic car I don't drive it much in the wet, but I've never noticed any problems on wet or damp roads. Mohawk are the budget brand of Yokohama. Now that tyres are rated for economy/rolling resistance, wet grip and noise it is easy to compare tyres and know what you are buying. I believe that M112 tyres are rated 'E' for economy and 'E' for wet grip - so according to official ratings not the best, but not the worst either.
Given
39%
while driving a
Mazda Mx5 2008
(205/50 R16) on
mostly country roads
for 6,000
average
miles
The only tyres iv ever had that i would actually say were bad. The grip in the dry is ok but only ok but as soon as the road turns even a little bit damp they have as much grip as a greased eel! Worse is the fact that they will completely let go with no warning what so ever useless and even dangerous tyres! Also frequently needed air in despite no slow punctures. A full set of these mockeries was fitted new to my car when i bought it 2nd hand but have now replaced all 4 with some avon zv5's before the mowhawks kill me! Avoid like the plague
These came on a Mark 5 GTI I bought 2nd hand this year and whilst they were nearly new when the car was bought in September 2013, they are going tomorrow in favour of Michelin Pilot Premacys. The road noise is terrible, the lack of grip is scary and the ride comfort is poor. All things considered, they are by far the worse tyres I have ever owned. Spend the bit extra and get something decent.
Given
34%
while driving a
Volkswagen Golf GTI
(225/45 R17 W) on
a combination of roads
for 0
average
miles
Glad to read it is not just me who thinks these are rubbish tyres. I inherited these on a mark 5 golf gti and can't believe the motorway tyre noise and poor grip! Why anyone would put these on a car is beyond me! Even though they are nearly new, they are going to have to go soon!
Given
26%
while driving a
Vauxhall Corsa D
(195/55 R16) on
mostly town
for 12,000
easy going
miles
Vauxhall fitted these to the rear of my car when I bought it. They have lasted only a year (12000 miles) and are dreadfully loud and possibly the worst tyre I have ever had in the wet. I drive a corsa 1.2 sxi and even at slow speeds I.e 20mph around a large island. Going slower than the police van in front of me the back end slid out. It does this on every corner you take in the wet at any speed above around 20/25 mph. DO NOT BUY THESE TYRES. Trust me its not worth putting you and passengers in danger purely to save a couple of quid. Pay the extra for a better quality set and they will work out cheaper in the long run by lasting longer and will be much more safer. I hardley have a powerful car and yet they do not grip.
Given
47%
while driving a
BMW e39 5 series
(225/55 R16 W) on
mostly motorways
for 4,000
average
miles
Awful, pattery ride, caused car to pull left and felt unstable at speed. Inherited these and couldn't wait to remove. I've had several of these cars and this one feeling odd, skittish and vague was all down to the tyres. They have no redeeming qualities, avoid.