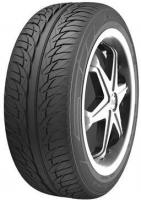 Nankang SP5 Reviews (newest first) - Page 1
Vauxhall
(215/55 R18 V) on
mostly country roads
for 0
easy going
miles
I have just fitted two of these tyres to the front of my Mokka SE 1.4 Turbo and the first thing I have noticed is how light the steering is and no road noise, time will tell if they are better than the stock conti's that the mokka came with but I did get 27000 miles with them. I will keep you posted.

Given
84%
while driving a
Nissan Qashqai
(215/55 R18 V) on
a combination of roads
for 10,000
average
miles
Good tyre so far. Performs as well as the Continentals fitted as OE but half the price. No hesitation in buying them again.