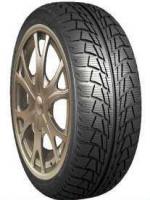 The Nankang SV1 Winter Plus is a Touring Winter tyre designed to be fitted to Passenger Car
Show All
Tyre review data from 14 tyre reviews averaging 76% over 100,000 miles driven.
Latest Group Test Results
2011 Auto Bild 4x4 Winter Tyre Test - 8th of 8 tyres
Positive - Low rolling resistance, acceptable braking on snow, low noise, cheap.
Negative - Extremely poor braking in the wet, little steering control in the wet and on snow, poor comfort.
View All Tests >>
Sorry, we don't currently have any label data for the Nankang SV1 Winter Plus
Sorry, we don't currently have any questions and answers for the Nankang SV1 Winter Plus. Why not submit a question to our tyre experts using the form below!
Ask a question
We will never publish or share your email address
Top Nankang SV1 Winter Plus Review
Given
57%
while driving a
Volvo 2005 S60 R
(235/45 R17) on
mostly town
for 5,000
average
miles
These tires were ok in dry and wet conditions but extraordinarily poor in snow.
Latest Nankang SV1 Winter Plus Reviews
Have you driven on the Nankang SV1 Winter Plus tyre?
Have YOU got experience with the Nankang SV1 Winter Plus? Help millions of other tyre buyers
Given
51%
while driving a
Audi A3 Sportback
(205/55 R16 H) on
mostly motorways
for 13,000
average
miles
Very good at ice and snow...
Decent tire at dry and highway.
Not noisy as sister tire nankang sn-1 .
Bad at wet.
After 2 year and 20000km tire thickness comes to 5mm and lose cornering at wet.
Dump than as quick as possible ...
Now Michelin CC is very good.

Given
80%
while driving a
Peugeot 407Hdi
(205/55 R16) on
a combination of roads
for 15,000
average
miles
Decent tyres. Recently bought new set for 2011 toyota avensis. Tested these tyres on my Peugeot 407. Very good price/quality ratio. Not too much difference comparing with premium brands. Dry grip could be a bit better, but that's not a big problem as we are using it during winter period. Hit few big potholes, no damage to the tire at all. Recommended product!
Awful tyres. Had them on my car for one winter and they were bald when they came off, probably due to their complete lack of grip in all conditions and them sliding whenever I took a corner. They even caused the car to snake just going over white painted lines. Never again!
I am living in Norway, so winters here are not easy. Never had problems with these tires on my BMW E39 528i Touring with automatic gearbox.

Buy again? YES !!
Given
76%
while driving a
Mercedes Benz s420
(225/45 R17) on
a combination of roads
for 1,500
average
miles
very supprised. no problems at all. don't drive very quick max 150km/h on highways