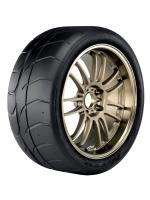 Nitto NT01 Reviews (newest first) - Page 1
Given
74%
while driving a
Ford Mustang gt
(225/45 R17) on
a combination of roads
for 10,000
spirited
miles
Very good dry traction with these tires. Hard to even spin the tires off the line. However, keep a watchful eye for standing water as this tire does hydroplane in wet conditions. Otherwise, regular wet traction is pretty good as well. Painted lines and markings on the road do not go well with this tire too. Especially when wet.
Given
87%
while driving a
Renault Clio RS200
(215/45 R17) on
a combination of roads
for 7,000 miles
Insane dry grip great handling.. a quite noisy but i don't personally care about that.
Brilliant tyre and will buy again!!

Dry grip is insane and on a heavy car they warm up pretty quick as you would expect from a semi slick.

With 100 wear rating, they have done about 8 track days and still grip even at the tread indicator level. So definitely great value even at the recent price increase.

Can happily drive on light rain but you would be mad to drive them on heavy rain.

Only bad thing about them on a heavy car is that they heat up after about 6 or 7 laps. Possibly not a concern for lighter cars.


Very VERY sticky tyre when warm.

Used as grip tyre in the front on a pair of 18x9.0" wheels.

Stuck to the road much like shit to a blanket.