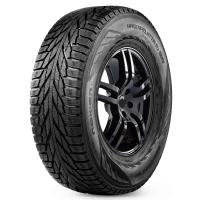 Nokian Hakkapeliitta R2 Reviews (newest first) - Page 1
Living in one of the colder parts of Norway there were only 2 studless wintertyres that were recommended. The Nokian Hakkapilitta R2 and the Continental VikingContact. I bought the Nokian for my 1997 Vw Transporter and i would buy them again. The soft compount makes it really comfortabel and much more silence than the summer tire. Grip on snow and ice is as good as it can get with studless winter tires. But i think that the Continental is a little better on the ice while the Nokian is better in deep snow.
With a tire like this you dont need 4WD in Norway :D

Given
100%
while driving a
Volvo S70 TDI
(195/60 R15) on
mostly country roads
for 10,000
average
miles
I love these tires. Had them on my volvo s70 1999 this winter. They were perfect all around.
Given
89%
while driving a
Skoda Fabia 1.2
(185/65 R14) on
a combination of roads
for 10,000
average
miles
Perfect winter tyres. Good grip on dry roads, even better on wet roads, excellent traction on snow, handles slush well. Good on ice, too, but looses grip suddenly, not gradually like the predecessor Hakkapeliitta R.
Given
100%
while driving a
Subaru Legacy
(205/70 R15) on
mostly motorways
for 1,000
spirited
miles
North Dakota Winter last year convinced me to invest in dedicated snow tires. After thorough research, I chose these, and I am very pleased. Amazing tires. Great ride, very quiet at highway speed, and insane grip in slush, on glare pack snow. When cruising through snow drifts, there is no lateral pull, just a straight charge through. I only have a thousand miles on them but I loved them so much I installed a set on my Mazda. I have not yet had a chance to get them into an empty parking lot and really put them through their paces, but I can definitely suggest these tires. I chose the SUV version for the Subaru, but I definitely appreciate the stiffer sidewall in corners. It is a heavy car to begin with, it sees a majority of highway mileage, and lots of hauling. I am very excited to have these on my family wagon. Highly recommend.