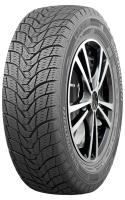 Premiorri ViaMaggiore Reviews (newest first) - Page 1
Given
90%
while driving a
Subaru Forester
(215/65 R16) on
a combination of roads
for 8
average
miles
Wet grip seems to be the least inspiring but that also ignores the tyre's excellent grip with standing water due to the deep V-shaped sipes (grooves), which are excellent at draining water/snow/mud away from the contact patch.
Good progressive feel from the tyres gives confidence on the limit.
I bought them a year ago (11/2018), despite German review sites being very sniffy about frankly any tyre that wasn't German: these tyres came bottom of the list... except for snow and ice, where they came top. So I bought them, for use on snow and ice... Makes you wonder the point of the other tyres for winter conditions?
I kept them on over the summer, in case of mud and they still have 2/3rds tread left.
They have been used for quite a few snowy motorway trips and have never put a foot wrong when other csrs were in all sorts of trouble.
put these on my jaguar x type awd fantastic n ever got stuck once in the heavy snow and even outperformed most 4x4s on ice and snow and steep gradients little noisey but as for a winter tyre was delighted