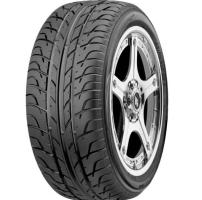 2016 Tyre Tests

2015 Tyre Tests

2014 Tyre Tests

2013 Tyre Tests

2012 Tyre Tests
Sorry, we don't currently have any label data for the Riken Maystorm 2 B 2
Questions and Answers for the Riken Maystorm 2 B 2
2017-05-03 - Can i use maystorm 2 b2 on kia sportage 2014
Assuming you can find the correct size and load rating, yes you can.
---
Ask a question
We will never publish or share your email address
Top Riken Maystorm 2 B 2 Review
Had Continental which were great but am planning to change so didn't want to spend big bucks. Was recommemded the Rikens and have to say I'm pretty impressed - not in the same league as the Contis but a really good tyre at a great price.
Latest Riken Maystorm 2 B 2 Reviews
Have you driven on the Riken Maystorm 2 B 2 tyre?
Have YOU got experience with the Riken Maystorm 2 B 2? Help millions of other tyre buyers
BMW
(225/40 R18 W) on
mostly motorways
for 1,500
spirited
miles
Car came with those cheap tyres from dealer. They are lethal in the wet. I am wearing my brakes too much with those tyres on. On the dry when it's very hot in the UK (HAHA), it feels ok but falls off the cliff quick. In the wet, be super careful as your braking distance has to be massive. Tyres feels gummy and don't have much control if the road is wet. No confidence in taking corners at decent speed and if you want to make an adjustment/ correction mid-corner, you will understeer. This is by far the worse tyre i have driven on. Strongly advise not to buy
Given
37%
while driving a
BMW 320D
(225/45 R17) on
mostly motorways
for 5,000
average
miles
Just dangerous, as many others have said. Lost control coming off a damp roundabout at a sensible speed, would never use again.
Given
28%
while driving a
Toyota AYGO
(165/60 R15 H) on
mostly country roads
for 125
spirited
miles
Bought a second hand Toyota Aygo with 'new' front tyres on. Dealer fitted. I'd not heard of them but after laughing at the name I thought I'd give them a chance. I had driven around 100 miles in the dry thinking "maybe it feels floaty and odd just because it's a little car on the motorway". Took it for a more serious test drive and although the breakaway characteristics are predictable enough even when fitted to something with steering approaching the jellier end of the spectrum of feedback the road speed at which they gave up was a bit low. Then I tried them in the wet. I have driven 12 miles in the wet on these, and that was enough to book the car in for some other tyres. The Aygo has 68 bhp and could set the TCS light off accelerating in 3rd gear. I don't think I've ever come across tyres that are so terrible in the wet. The journey back from the tyre shop with 2 new Continental Ecocontact 5 tyres on was a revelation. More grip, less floaty feel, more steering feedback and less road noise. I can't comment on wear; with only 125 miles driven on then I didn't want to drive on them any more. I wouldn't even put a set of Riken Maystorms on my trailer. Even a wheelbarrow would be questionable.
Given
38%
while driving a
Volvo S80 3.2 AWD 2007
(225/50 R17 V) on
a combination of roads
for 20,000
spirited
miles
Worst tyres i have ever had. Bought my car with Rikens on and i am sure that i will never buy them again. They are going to the bin soon. Horrible wet grip and too noisy. Dry grip and handling are below average too. ABS often kicking in even on dry surface while braking harder than normal (hard but not too agresive). Maybe good enough for city driving, everywhere else they are just bad.
Given
34%
while driving a
Toyota Yaris
(195/50 R15 V) on
mostly town
for 10,000
easy going
miles
Fitted on a Toyotas Yaris 2001. Last week I bought a set of 4 Petlas VELOX SPORT PT741 for 175€ because the previous ones (Matador MP16 Stella2 & Riken Maystorm 2 B2) were unacceptable to dangerous. The Rikens were the worst tyres I have ever had. No grip, worst wear and worst fuel consumption ever. Changed them in a year because I did not want to have an accident! There are a lot of other budget tyres in the market to consider.