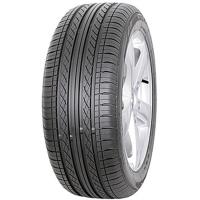 Runway Enduro 816 Reviews (newest first) - Page 1
Replaced my original equipment Continentals with Runway 926. These lasted just as long as the Continental (16,000 miles) and provided good grip.
Would recommend for sure at this price point.
Given
71%
while driving a
CitroŽn xsara picasso
(185/65 R15 H) on
a combination of roads
for 15,000
average
miles
Purchased as a budget tyre, I was pleased with the dry & wet performance.
Due to the surprisingly good performance, I pushed the car quite hard around corners & roundabouts and wore the outsides of the tyres pretty quick - so the lowish mileage was probably my fault.

I would definitely buy again if buying on a budget.
Given
94%
while driving a
Toyota RAV4
(225/45 R17) on
a combination of roads
for 350
spirited
miles
Good all round tyre so far live in north of scotland so they will get all weather at them low noise car picks up fine on the gas lots of tread changed all my tyres to the runways so far we'll pleased would I buy them again yes at the price I paid £369 for 4 on a rav 4 17inch just as good as the bridge stones good fuel which is important now a days it's your choice what you put on your car but I would say don't rule these out just on price!only had them on for 1 month but car feels good and like new
Thanks