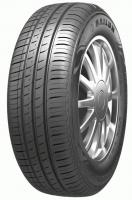 Sailun Atrezzo Eco Reviews (newest first) - Page 1
Didn't know how to rate these tyres on a 1-10 basis so left all categories as NA. I've had them fitted to the front of my car for just over a year now and have had no problems with them. Don't know what else to say really they are just tyres and keep the car rolling on the ground.
Given
83%
while driving a
MINI ONE
(225/45 R17) on
a combination of roads
for 100
easy going
miles
I had 4 Sailun Atrezzo Eco tyres fitted to my Mini Hatch.I comparison to the original Michelin Energy Saver tyres they give a much better ride and the steering feel is fantastic.The ultimate level of grip might be less but steering feel and ride quality are much more valuable to me.