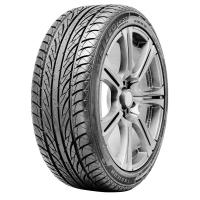 The Sailun Atrezzo Z4 AS is a Touring Summer tyre designed to be fitted to SUV and 4x4
Show All
Tyre review data from 48 tyre reviews averaging 63% over 389,781 miles driven.
Sorry, we don't currently have any magazine tyre tests for the Sailun Atrezzo Z4 AS
Sorry, we don't currently have any label data for the Sailun Atrezzo Z4 AS
Questions and Answers for the Sailun Atrezzo Z4 AS
2016-05-24 - what tyre pressure do you put in the 215 45r 17
The tyre pressure will be governed by your vehicle manufacturer. Recommended vehicle pressures can usually be found on a sticker in a door shut, or your handbook
---
2016-05-21 - my question is , i want to know in which country that tires made in ?
The country of origin should be marked on the sidewall of the Sailun Atrezzo Z4 AS
---
Ask a question
We will never publish or share your email address
Top Sailun Atrezzo Z4 AS Review
Given
20%
while driving a
Toyota Camry
(205/40 R17) on
mostly motorways
for 6,000
average
miles
These Sailun tyres are really popular in Brunei Darussalam. However these tyres finish/wear out fast. Around 10/12 months they are almost bold and uneven (around 12,000km a year). Sailun tyres very dangerous!
Worst of all provides no grip on rainy wet roads. Which may help explain the increase of accidents in Brunei Darussalam.
Sailun tyres are just as bad as A-plus, Westlake and Rapid. All are very dangerous tyres. I would recommend these.
Your life is precious, invest in a better tyre. If money is an issue try other better Chinese brands such as Intertrac, Keter, Goform. These are pretty decent for value
Latest Sailun Atrezzo Z4 AS Reviews
Have you driven on the Sailun Atrezzo Z4 AS tyre?
Have YOU got experience with the Sailun Atrezzo Z4 AS? Help millions of other tyre buyers
I an reading quite a bit of negative on these tires. And my only real complaint is that they are noisy. Other than that, am very pleased considering the price point. I did have caution about these tires when I first got them. They are cheap so something has to give I figure.
But they performe well for me, and I can be an idiot at times. Never had any issue in the rain or dry. Stop and get off the line without drama.
Winter was my concern and they do suck on snow and ice. Then I again they seemed more geared towards warm weather so I really wasn't surprised.
I believe in this Brand, and i hope they stay committed to just producing products that works and don't cost a fortune. I would buy again, but I want to try the Sailun summer tire
Given
23%
while driving a
Volvo s60 D5 (163)
(225/45 R17 W) on
a combination of roads
for 1,000
spirited
miles
There are budget tyres, then there are Sailun Attrezzo's. These things are atrocious. When I purchased my car some clown had fitted these to it all round. I am now changing them and they are not even half worn. Dangerous in dry conditions, lethal in wet conditions. Abysmal breaking distance, terrible handling. The list goes on. The noise is borderline obnoxious as well. It sounds like someone has tape sand paper to the tyres when you're driving along.

How these meet EU safety standards I cannot fathom. They are on the same level as a £15 remould from a backstreet tyre shop.
Honda
(225/45 R17) on
mostly town
for 1,000
average
miles
These were fitted to my Honda civic and I have to say they are the worst tyres I have ever experienced in my life under wet conditions . I think the car would have handled better with two tea trays strapped to the front wheels .
Bought a 2013 used ford edge sport, all wheel drive. dealer put a new set on this car, has a 3.7 mustang engine and mustang suspension, 2nd time I bought this car used. Very pleased with these tires, yes, less exp however other than somewhat noisier than most high end brands, 22", very good in wet, torrential and great in the dry. Have 10K on them, rotated, excellent wear so far. I will report at 20K miles. Mixed driving, 85% highway at av. of 75mph. I know, slow down. Do 1500 miles per week, per week as a sale consultant. Tires are the only thing between you and the highway, so................. I will report again as the "1500 miles per week guy.
Bought through the Asda tyre site and fitted by Halfords, just changed yesterday after 28.000 miles on the front of our Saab 95 estate. I was surprised how well these had lasted when I checked the old receipt this morning, esp as I had given then a lot of abuse, the Saab suffered from corroded alloy rims which meant that for most of the time I was running about with soft tyres and the only fault I could see with them was that they had developed cracks in the rubber, perished or due to soft running I don't know, but apart from that they were just fine. Looking at the tread left there was still a couple of thousand miles still in them but I had become tired of having to always pump them up so with an mot due I changed them and had the tyre fitters apply a rim sealant at the same time. I'm not a fast driver so the ratings for feedback, wet grip dry braking etc are not somthing that ever occurs to me, they were just fine tyres that did the job cheaply. Asda now supply Jinyu tyres as their value range and I have these on the rear, so Jinyus are now on the front too, and I hope they will last as well.