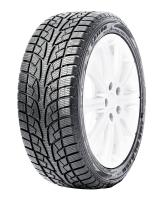 Sailun Ice Blazer WSL 2 Reviews (newest first) - Page 1
Given
91%
while driving a
Alfa Romeo 166 ts
(225/55 R16) on
a combination of roads
for 0
average
miles
These tires are some of the best I have ever had on any of my cars, that's for my average type of winter driving. I have to admit that I am more than average in to cars and driving.
This is really great value for money.
The wet grip is very good, so is the grip on icy road surface. In snowy conditions I would say they are absolutely brilliant, they gives a feeling of safety no other tire has ever given me.
Would I buy again? Oh yes, Next summer I need some new summer tires and will check out Sailun there as well.
I also have recommended them to family and friends which I of course wouldn't have done if I did not trust these tires.
Given
46%
while driving a
Audi
(245/40 R18) on
a combination of roads
for 8
spirited
miles
First off, I only got these tires because they free.

I've mainly only ever buy continental, they set the bar for me of what a "good" tire is. But I got a set of sailuns for free with the purchase of rims, so my experience? The tires are noisy, significantly louder. I found my car slipping in many situations my continentals thrived in, even in controlled tests. Same goes with shopping. Really found my ABS going off. Much more frequently. Spirited driving in dry conditions on tight coarners where my continentals handles 30mph no problem, drama free...these sailuns were skidding and screeching witch really put a damper on my fun.

Also, tread life. My previous tires lasted 5 years, winter months only with aprox 40,000 miles on them Before they were no good. These sailuns have been on my car for 3 months. And my depth Guage based on manufactures specs show them at 90% tread remaining. Theyll be toast within 2 years of use. Not impressed.

But, you get what you pay for. Can't expect superb performance for $100 a tire.