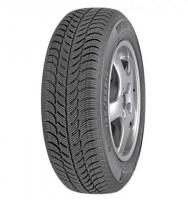 2019 Tyre Tests

2018 Tyre Tests

2017 Tyre Tests

2015 Tyre Tests

2014 Tyre Tests
Sorry, we don't currently have any label data for the Sava Eskimo S3 Plus
Sorry, we don't currently have any questions and answers for the Sava Eskimo S3 Plus. Why not submit a question to our tyre experts using the form below!
Ask a question
We will never publish or share your email address
Top Sava Eskimo S3 Plus Review
Given
66%
while driving a
Opel Corsa
(165/70 R13 T) on
mostly town
for 8,000
average
miles
PRO
- Impressive grip on snow,
- Quiet even at 70mph and very easy to steer them.
- Above-average road feedback.

CON
- Poor grip on dry and wet tarmac.
- When they lose grip, they tend to be wild.
- Worn very fast, lasting 8000 miles, driven mostly in the city.
Latest Sava Eskimo S3 Plus Reviews
Tires have been driven for 3 winters and about 25000km. Grip is pretty good, not the best there is, but for the price it's great. Wet grip isn't quite the best, but it's far from bad. On snow the tires are perfect. Would buy again.
Given
64%
while driving a
Peugeot 407Hdi
(225/45 R17) on
a combination of roads
for 5,000
average
miles
Good cheap tyre with great snow grip.
Given
76%
while driving a
Volkswagen Golf 7 TDI
(195/65 R16 H) on
a combination of roads
for 30,000
average
miles
The tire has average dry grip but not even close to be dangerous. In wet its little better. In snow it's excellent. Grip in snow is outrageously good. Handling and breaking is very good in snowy conditions. On ice has good grip and breaking. Wear is very low. In comperison to continintal or michelin in my opinion is better in snow and worse in dry conditions. On average in my opinion very good snow tire.
I have a good experience with them. Used the all seasons, 2 winters the tires are kinda done, only this winter are usable but still they have a good drip in the snow and ice.
On heavy rain i've had pretty good grip, almost drove like it was dry, never had aquaplane with them, the noise when they were new was a little high but it's not that much of a problem, after they worn out a little bit the noise disappears.
Handling was very good, didn't had any problem. I do recommend them, and they are pretty cheap.