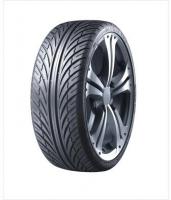 Sorry, we don't currently have any label data for the Sunny SN3970
Sorry, we don't currently have any questions and answers for the Sunny SN3970. Why not submit a question to our tyre experts using the form below!
Ask a question
We will never publish or share your email address
Top Sunny SN3970 Review
I have brought a Vectra 1.9 CDTi 16v from a dealer and I found it had 4 new tyres fitted "Sunny 3970" I have had cheap tyres before on cars and found that they are fine so long as you don't drive past 80% of the cars capability. Well, after reading the reviews from the first few comments I nearly panicked and started looking at spending £600+ the next day. I am so pleased I decided to live them for a few weeks to see if all the negativity was right, well I am pleased to say it wasn't and I have driven them on the motorway "they are quiet and comfortable" in the dry they stick like glue – in the wet! Well yes drive above 70-80% of car and they will give way. I would have no issue buying another set and seeing that the price is 60% cheaper, BRING THEM ON
Latest Sunny SN3970 Reviews
Have you driven on the Sunny SN3970 tyre?
Have YOU got experience with the Sunny SN3970? Help millions of other tyre buyers
Given
70%
while driving a
Mercedes Benz E Class
(265/40 R18 W) on
a combination of roads
for 10,000
average
miles
Very Skeptical about putting "budgets" on a £15k car.

Father-in-law is a mechanic and persuaded me to buy these as he had used them before and, I didn't rate the Michelin's i had on previously (absolutely shocking in the wet, but brilliant in the dry).

Having just had a baby i wanted something safe but wouldn't cost the best part of £1000 to put on all 4 corners, so expressed interest in mid-ranges i.e Nexen/ Barum etc. Having had the Sunny SN3970 just fitted i thought i would "test" them out in a rather spirited drive... By god do they grip! They have a slightly softer sidewall than most premium tyres but they cost up to 4x as much as these

Most of my journeys consist of 3/4 motorway 1/4 road use. In the wet they are grippy but can let go if jumping on the accelerator too quickly, but they are no worse than Michelin Pilot Sport's. In the dry they are on par with Continental's. The road noise is nothing compared to Michelin Cross Climates, they are pretty quiet to say how cheap they are.

Plenty of tread left on still, would estimate around 25,000 in total miles but could be more with how they're wearing. Sometime it makes you wonder what the difference really is between £70 and £200...

I have put down the scores as they are now, some of the figure may get better over time and others may get worse, but would definitely consider buying these again.
I couldn't afford any better tyres for my Mondeo and yes I read and took with a pinch of salt the "ditchfinder" comments. However the noise levels after a little while became almost unbearable to the extent I decided I might have to go out and get a job to buy a better tyre. No. I am not on the dole but am retired. Then the other day an un-maintained bit of road with a catseye sticking 5cms above the surface ripped a hole in the outside wall of the offside front tyre. Yesterday I got another "puncture". On taking the rear wheel off it became apparent that the inner rear wall was stripped to the steel all round and in two places there was only the inner webbing visible. These are tyres one should be very careful of. On the subject of inflatable things this experience has definitely put the wind up me I can tell you!
I have discovered that tyres now have a decibel rating as well as fuel economy and braking efficiency. Just remember though that 3 decibels is the difference between virtually intolerable and fairly quiet.
Reading previous reviews, i think these tyres depend on what car you drive. I put them on my car as both my previous back tyres succumbed to bad punctures and couldnt be repaired. So i thought pay a third of the cost. I have found them to be quite reasonable, great in dry conditions and good feel, not too bad in the wet. I have only got 10,000 miles out of them and they have got progressively noiser with wear. Debating wether to get another pair or pay double for the new uniroyal rainsports that i have on the front!!!!