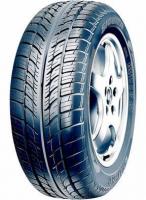 The Tigar Sigura is a High Performance Summer tyre designed to be fitted to Passenger Car
Show All
Tyre review data from 10 tyre reviews averaging 68% over 105,187 miles driven.
Sorry, we don't currently have any magazine tyre tests for the Tigar Sigura
Sorry, we don't currently have any label data for the Tigar Sigura
Sorry, we don't currently have any questions and answers for the Tigar Sigura. Why not submit a question to our tyre experts using the form below!
Ask a question
We will never publish or share your email address
Top Tigar Sigura Review
Latest Tigar Sigura Reviews
Have you driven on the Tigar Sigura tyre?
Have YOU got experience with the Tigar Sigura? Help millions of other tyre buyers
Given
49%
while driving a
Peugeot 206 1.1
(185/60 R14 T) on
mostly town
for 7,000
easy going
miles
It was the only time in my life that I decided to buy a tyre from a lower cost manufacturer as Tigar. Unfortunately it will be no second time and remain in the branded nanes. The handling of Tigar Sigura in both wet and dry is the worst by far. I would say that it can be even dangerous for someone that has used to drive the the same car previously with Bridgestone or Pirellli, continental etc, simply stay away
Given
83%
while driving a
Suzuki Swift 1,2 2013
(175/70 R14 T) on
a combination of roads
for 100
average
miles
Still brand new but so far the tires have totally eliminated the drift and constant correction that i had to do with my sumitomos and continentals that i had.the tires drive soft and make no road noise.after i put them on i drove 280km's at 120km/h on motorway tar and some bad gravel road.will update after more driving with my Suzuki dzire 1.2 petrol
Given
70%
while driving a
Fiat Punto 1.2 8v
(175/60 R14 T) on
mostly motorways
for 10,000
average
miles
for average drivers
Good summer tyre for average driver.
Given
50%
while driving a
Toyota Prius
(225/45 R17) on
mostly town
for 70
average
miles
I must admit, I wanted to buy cheap summer tyres, and I thought those Tigar, made in Serbia , unde Michelin license, would be a good bet. What a mistake !!!!
After fitting them on my 16' stock alloy rims , I noticed 10-15% milleage drop, the ride become noisy , un safe, the braking distance increased , side responsiveness is weak , the feeling is the car is riding on jelly. BUT , the most annoying thing was the beat noise , because they were not round, after visiting 4 different auto services ,locally, they all admittetd that the tires , all of them, was not perfectely round.

After less than 1 week , I rushed back to the shop to give ( throw ) them back.

Another mistake , because they can't refund /replace the tyres , unless the Michelin service team will inspect and declare the tyres as faulty.

Never I will buy again that brand for my Toyota , even Michelin tyres I will try to avoid, due to monopoly tendences it shows.