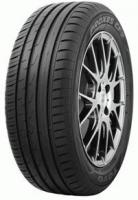 2019 Tyre Tests

2018 Tyre Tests

2017 Tyre Tests

2015 Tyre Tests

2014 Tyre Tests

2013 Tyre Tests
| Size | Fuel | Wet | Noise | Weight |
| --- | --- | --- | --- | --- |
| 175/60 R13 77H | C | B | 70 | |
| 185/60 R13 80H | C | B | 70 | |
| 185/55 R14 80H | C | B | 70 | |
| 165/60 R14 75H | C | B | 70 | |
| 175/60 R14 79H | C | B | 70 | |
| 185/60 R14 82H | C | B | 70 | |
| 175/65 R14 82H | C | B | 70 | |
| 185/65 R14 86H | C | B | 70 | |
| 195/65 R14 89H | C | B | 70 | |
| 195/50 R15 82H | C | B | 70 | |
| 195/50 R15 82H | C | B | 70 | |
| 185/55 R15 82H | C | B | 70 | |
| 195/55 R15 85H | C | B | 70 | |
| 165/60 R15 77H | C | B | 70 | |
| 165/60 R15 77H | E | B | 70 | |
| 175/60 R15 81V | C | B | 70 | |
| 185/60 R15 88H XL | C | B | 70 | |
| 185/60 R15 84H | C | B | 70 | |
| 185/60 R15 88H XL | C | B | 70 | |
| 195/60 R15 88V | C | B | 70 | |
| 195/60 R15 88H | C | B | 70 | |
| 195/60 R15 88H | C | B | 70 | |
| 195/60 R15 88V | C | B | 70 | |
| 205/60 R15 91V | C | B | 70 | |
| 205/60 R15 95H XL | C | B | 70 | |
| 205/60 R15 91H | C | B | 70 | |
| 205/64 R15 94H | C | B | 70 | |
| 175/65 R15 84H | C | B | 70 | |
| 185/65 R15 88H | C | B | 70 | |
| 195/65 R15 91H XL | C | B | 70 | |
| 195/65 R15 91V | C | B | 70 | |
| 195/65 R15 91H | C | B | 70 | |
| 195/65 R15 91H | C | B | 70 | |
| 195/65 R15 95H XL | C | B | 70 | |
| 205/65 R15 99H XL | C | B | 70 | |
| 205/65 R15 99H XL | C | B | 70 | |
| 205/65 R15 94V | C | B | 70 | |
| 195/45 R16 84V XL | C | B | 70 | |
| 215/45 R16 90V XL | C | B | 70 | |
| 215/45 R16 86V | C | B | 70 | |
| 185/50 R16 81H | C | B | 70 | |
| 195/50 R16 88V XL | C | B | 70 | |
| 205/50 R16 87V | C | B | 70 | |
| 185/55 R16 87H XL | C | B | 70 | |
| 195/55 R16 91V XL | C | B | 70 | |
| 195/55 R16 91V XL | C | B | 70 | |
| 195/55 R16 87H | C | B | 70 | |
| 205/55 R16 91V | C | B | 70 | |
| 205/55 R16 91V | C | B | 70 | |
| 205/55 R16 94V XL | C | B | 70 | |
| 205/55 R16 94H XL | C | B | 70 | |
| 205/55 R16 91H | C | B | 70 | |
| 215/55 R16 93V | C | B | 70 | |
| 215/55 R16 93W | C | B | 70 | |
| 215/55 R16 97V XL | C | B | 70 | |
| 225/55 R16 95V | C | B | 70 | |
| 185/60 R16 86H | C | B | 70 | |
| 195/60 R16 89H | C | B | 70 | |
| 205/60 R16 92H | C | B | 70 | |
| 205/60 R16 92V | C | B | 70 | |
| 205/60 R16 96V XL | C | B | 70 | |
| 205/60 R16 92H | C | B | 70 | |
| 215/60 R16 99H XL | C | B | 70 | |
| 215/60 R16 99V XL | C | B | 70 | |
| 225/60 R16 98W | C | B | 70 | |
| 205/65 R16 95V | C | B | 70 | |
| 215/65 R16 98H | C | B | 70 | |
| 215/40 R17 87V XL | C | C | 70 | |
| 205/45 R17 88V XL | C | B | 70 | |
| 225/45 R17 94V XL | C | B | 70 | |
| 235/45 R17 94V | C | B | 70 | |
| 205/50 R17 89V | C | B | 70 | |
| 215/50 R17 95V XL | C | B | 70 | |
| 225/50 R17 98V XL | C | B | 70 | |
| 205/55 R17 95V XL | C | B | 70 | |
| 215/55 R17 94W XL | C | B | 70 | |
| 225/55 R17 97V | C | B | 70 | |
| 225/60 R18 100W | C | B | 70 | |
Questions and Answers for the Toyo Proxes CF2
2016-07-09 - Would these be suitable for a Mazda mx5 1.8 mark 3 and are the tyre walls soft. Many thanks.
The CF2s have reasonable sidewalls, though depending on how sporty you want your drive there might be better choices. Check out our MX5 tyre review page for other suggestions.
---
2016-11-04 - I'm looking to buy tires for my hybrid Honda Jazz (175/65/15 84H) and i'm considering buying these (Toyo Proxes CF2) or Falken ZE914. I don't know how to take in consideration all the ratings here (official tests & customers reviews) because most of the usage here is for sports cars and bigger tires that are not my case. I'm looking for a good tire for calm driving that would do well if i ever accidentally take a turn too fast on dry or wet road and has good fuel efficiency. Thanks ahead! p.s - please refer to the two tires i mentioned as they both cost the same and are available in my country in the size i need
Of the two tyres mentioned, we would likely pick the Falken, only because it is a slightly newer pattern. Our experience with each tyre is low though, so we're also only going by what reviews and tests are telling us.
---
2018-02-01 - Hello! If possible, could you please inform me about the weight of the tire Toyo Proxes CF2 215/55/16 97V. Thank you very much
We don't have exact data for the Toyo CF2, however it should fall between 8 and 10 kgs.
---
Ask a question
We will never publish or share your email address
Top Toyo Proxes CF2 Review
Given
100%
while driving a
Alfa Romeo
(195/60 R15 V) on
a combination of roads
for 8
average
miles
Fitted those a year ago, standard size for the Alfa 147 1.6 TS, they are amazing and excellent price / quality ratio, paid 300 Euros for a full set.

No shortcomings noticed yet, braking, grip (wet & dry), feedback, comfort, these are the ones to go for.
Latest Toyo Proxes CF2 Reviews
Great set of tyres the support in dry is superb i feel really connected to the roads. Handles well on the greasy/dirty country roads. Wet weather handling is well brilliant feels as good as premium brand tyre e.g primacy 4's and Pirelli P7's
After almost 5.5 years on the car, today the Toyos had to go - they had become very old. Usually I change tires every 4 years, at the most.
A total of 29,600 km were done on them, and I have to say the performance degradation was both impressively little and progressive.
Dry and wet grip remained excellent, as did the road feedback and handling. Wear, they had suffered from dry rot a bit, but that's just because of the strong sun here in Greece, and the fact the car did more than 3 months out of the normal garage protection here (being parked outside). But the tread had more than 4.5mm left still, so the tread wear (index "400" on the 195/45/16 tires at least) was indeed very little given the fact I was driving very aggressively the first 2 years they were on my Alfa. Wet braking showed a minor -but noticeable- degradation though, when they passed their 4th year of age.
Comfort, they were good overall, but not perfect. I had mentioned again that slight "buzz" they do at -practically- all speeds, not tiring but a little bit annoying, mostly on longer journeys. At motorway speeds they were just about fine.
Would I guy again? Yes, but only if I could find them at a cheaper price than the Bridgestone Turanza T005 tires that replaced them (it's a tire that was first launched in 2013, let's not forget), let's see how will these turn out to be.
Overall though I do maintain it has been a thoroughly capable tire, and perhaps that "buzz" only affects low profile dimensions like mine. Very, very good indeed, very satisfied with them.
After almost 40,000km daily drive(25,000miles) its still look okay(Treadwear420) maybe can go for another 10,000-20,000km

Previously i use Primacy 3 - but its lose grip and loud noise just after 15,000km and i get rid of it after 25,000km(3yr) due to low confident on wet grip, loud noise and bad road feedback

compare to this CF2 -
grip and handling - better than Primacy 3 and after 40,000km still feel almost same as first 10,000km
noise - i have good quiet ride untill around 25,000km after that its still acceptable level

overall - very happy with performance, comfort, noise and price

sadly i heard CF2 are about replaced by next generation and my local dealer dont have them stock anymore
so, have no choice but go after Primacy 4/ PS4 / Conti PC orUC6




Given
96%
while driving a
Toyota Yaris
(195/50 R16 V) on
mostly country roads
for 19,000
average
miles
I have a Toyota Yaris Sport version, when i put a complet set of 4 tyres, instantly i notice excelent Handling and Grip, Wet grip is excelent compare others tyres.

19.000 miles after mounted, front tyres mid life, and rear tyres as new.

This tyres is a recommendation by a friend, and definitively i will buy it again.
Given
92%
while driving a
MINI One D
(175/65 R15 H) on
a combination of roads
for 250
average
miles
Bought these tyres after reading a lot of reviews. Replaced a mixture of Michlin & Dunlop tyres, Just as good at a fraction of the price.
Tried in most weather conditions. More than happy. Would buy aging