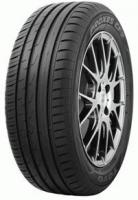 2019 Tyre Tests

2018 Tyre Tests

2017 Tyre Tests

2015 Tyre Tests

2014 Tyre Tests

2013 Tyre Tests
| Size | Fuel | Wet | Noise | Weight |
| --- | --- | --- | --- | --- |
| 175/60 R13 77H | C | B | 70 | |
| 185/60 R13 80H | C | B | 70 | |
| 185/55 R14 80H | C | B | 70 | |
| 165/60 R14 75H | C | B | 70 | |
| 175/60 R14 79H | C | B | 70 | |
| 185/60 R14 82H | C | B | 70 | |
| 175/65 R14 82H | C | B | 70 | |
| 185/65 R14 86H | C | B | 70 | |
| 195/65 R14 89H | C | B | 70 | |
| 195/50 R15 82H | C | B | 70 | |
| 195/50 R15 82H | C | B | 70 | |
| 185/55 R15 82H | C | B | 70 | |
| 195/55 R15 85H | C | B | 70 | |
| 165/60 R15 77H | C | B | 70 | |
| 165/60 R15 77H | E | B | 70 | |
| 175/60 R15 81V | C | B | 70 | |
| 185/60 R15 88H XL | C | B | 70 | |
| 185/60 R15 84H | C | B | 70 | |
| 185/60 R15 88H XL | C | B | 70 | |
| 195/60 R15 88V | C | B | 70 | |
| 195/60 R15 88H | C | B | 70 | |
| 195/60 R15 88H | C | B | 70 | |
| 195/60 R15 88V | C | B | 70 | |
| 205/60 R15 91V | C | B | 70 | |
| 205/60 R15 95H XL | C | B | 70 | |
| 205/60 R15 91H | C | B | 70 | |
| 205/64 R15 94H | C | B | 70 | |
| 175/65 R15 84H | C | B | 70 | |
| 185/65 R15 88H | C | B | 70 | |
| 195/65 R15 91H XL | C | B | 70 | |
| 195/65 R15 91V | C | B | 70 | |
| 195/65 R15 91H | C | B | 70 | |
| 195/65 R15 91H | C | B | 70 | |
| 195/65 R15 95H XL | C | B | 70 | |
| 205/65 R15 99H XL | C | B | 70 | |
| 205/65 R15 99H XL | C | B | 70 | |
| 205/65 R15 94V | C | B | 70 | |
| 195/45 R16 84V XL | C | B | 70 | |
| 215/45 R16 90V XL | C | B | 70 | |
| 215/45 R16 86V | C | B | 70 | |
| 185/50 R16 81H | C | B | 70 | |
| 195/50 R16 88V XL | C | B | 70 | |
| 205/50 R16 87V | C | B | 70 | |
| 185/55 R16 87H XL | C | B | 70 | |
| 195/55 R16 91V XL | C | B | 70 | |
| 195/55 R16 91V XL | C | B | 70 | |
| 195/55 R16 87H | C | B | 70 | |
| 205/55 R16 91V | C | B | 70 | |
| 205/55 R16 91V | C | B | 70 | |
| 205/55 R16 94V XL | C | B | 70 | |
| 205/55 R16 94H XL | C | B | 70 | |
| 205/55 R16 91H | C | B | 70 | |
| 215/55 R16 93V | C | B | 70 | |
| 215/55 R16 93W | C | B | 70 | |
| 215/55 R16 97V XL | C | B | 70 | |
| 225/55 R16 95V | C | B | 70 | |
| 185/60 R16 86H | C | B | 70 | |
| 195/60 R16 89H | C | B | 70 | |
| 205/60 R16 92H | C | B | 70 | |
| 205/60 R16 92V | C | B | 70 | |
| 205/60 R16 96V XL | C | B | 70 | |
| 205/60 R16 92H | C | B | 70 | |
| 215/60 R16 99H XL | C | B | 70 | |
| 215/60 R16 99V XL | C | B | 70 | |
| 225/60 R16 98W | C | B | 70 | |
| 205/65 R16 95V | C | B | 70 | |
| 215/65 R16 98H | C | B | 70 | |
| 215/40 R17 87V XL | C | C | 70 | |
| 205/45 R17 88V XL | C | B | 70 | |
| 225/45 R17 94V XL | C | B | 70 | |
| 235/45 R17 94V | C | B | 70 | |
| 205/50 R17 89V | C | B | 70 | |
| 215/50 R17 95V XL | C | B | 70 | |
| 225/50 R17 98V XL | C | B | 70 | |
| 205/55 R17 95V XL | C | B | 70 | |
| 215/55 R17 94W XL | C | B | 70 | |
| 225/55 R17 97V | C | B | 70 | |
| 225/60 R18 100W | C | B | 70 | |
Questions and Answers for the Toyo Proxes CF2
2016-07-09 - Would these be suitable for a Mazda mx5 1.8 mark 3 and are the tyre walls soft. Many thanks.
The CF2s have reasonable sidewalls, though depending on how sporty you want your drive there might be better choices. Check out our MX5 tyre review page for other suggestions.
---
2016-11-04 - I'm looking to buy tires for my hybrid Honda Jazz (175/65/15 84H) and i'm considering buying these (Toyo Proxes CF2) or Falken ZE914. I don't know how to take in consideration all the ratings here (official tests & customers reviews) because most of the usage here is for sports cars and bigger tires that are not my case. I'm looking for a good tire for calm driving that would do well if i ever accidentally take a turn too fast on dry or wet road and has good fuel efficiency. Thanks ahead! p.s - please refer to the two tires i mentioned as they both cost the same and are available in my country in the size i need
Of the two tyres mentioned, we would likely pick the Falken, only because it is a slightly newer pattern. Our experience with each tyre is low though, so we're also only going by what reviews and tests are telling us.
---
2018-02-01 - Hello! If possible, could you please inform me about the weight of the tire Toyo Proxes CF2 215/55/16 97V. Thank you very much
We don't have exact data for the Toyo CF2, however it should fall between 8 and 10 kgs.
---
Ask a question
We will never publish or share your email address
Top Toyo Proxes CF2 Review
Given
100%
while driving a
Alfa Romeo
(195/60 R15 V) on
a combination of roads
for 8
average
miles
Fitted those a year ago, standard size for the Alfa 147 1.6 TS, they are amazing and excellent price / quality ratio, paid 300 Euros for a full set.

No shortcomings noticed yet, braking, grip (wet & dry), feedback, comfort, these are the ones to go for.
Latest Toyo Proxes CF2 Reviews
Have you driven on the Toyo Proxes CF2 tyre?
Have YOU got experience with the Toyo Proxes CF2? Help millions of other tyre buyers
Given
73%
while driving a
Peugeot 106 gti
(185/55 R14 H) on
a combination of roads
for 10,000
spirited
miles
Ideal for average driving of a family car but surely not the one that will keep grip and handling on such a level to enjoy driving a small sport gti, feeling safe and ready to full power at any time. Good on wet. To cut a long story sort, it was a totally wrong proposal for my 106 gti, since production of the perfect for my needs,Yokohama Sdrive, has stopped.
Given
60%
while driving a
Mazda 2 2008 86hp
(185/55 R15) on
mostly town
for 28,000
easy going
miles
I live in Athens Greece and i drive mostly in the city's roads that have horrible traction. Furtermore the greek summer sun makes the tyres stiff quite quickly. Having said that, these tyres that i have had for almost 4 years have proven inadequate in what has to do with dry and wet grip. My drivind style is very easy going so i havent had any problem when taking turns.However in several occasions when the road was slippery and i tried to start moving in a green light, the front wheels were spinning a lot especially when the road was wet. Their advantages are that they don't tear easily, they don't wear easily and that their (average as i said) grip didn't get signifficantly worse through time. Sorry for my English.
Given
90%
while driving a
Toyota Prius
(185/60 R15 H) on
mostly motorways
for 500
average
miles
I just a changed 4 Toyo tires on my Prius C car. The tires are fantastic. Good Grip on Dry and wet surface. I previously had toyo tires on my car and even when they were worn out they had excellent grip. Would definitely buy Toyo tires for my next replacement. Instead of buying pricey tires you get the same grip and comfort with toyo tires.
Renault
(175/60 R14) on
a combination of roads
for 12,000
spirited
miles
I bought a 1998 Renault twingo back in 2008 and it has toyo proxes cf1. Now i have cf2 which are softer and they wear faster but they are gripier. Offcourse i cant push to the limit with this car but i can turn near my home in the hairpin with 40 plus kmh having good control and conrolable sliding front and rear where with cf1 couldn't go over 30 kmh. I definitely shall buy again. The engine is not too strong so i don't have to slow down much for the road turns thus i have significant wear the outer tyre thread, i changed tyres front rear and ok. I got em 20 months and 18000 km and now have half depth but still good and soft. A week ago a truck on a blind turn on a traffic light with slippery road lost control in hard brakes, i saw it in rear mirror i put the foot in the gas near rev limiter and popped the clutch it was a very fast take off, overtook 3 cars and truck has extra room to brake again with safety.
Very good tyres. Very controlable at the limit, exellent dry/wet grip. Never had any problems with controling in wet. They perform very good in all conditions. Overall a very good allround tyre that I would defenitly buy again but I sold the car (hence why I don't know the exact milage). Very little wear, dispite my spirited driving on mountain roads. The noise was very low and fuel economy was the best for what the tyre was, excellent comfort. After 20 minutes of hard spirited driving on mountain roads in the middle of the summer (30°C), I could feel the heat of the tyres rising high - steering feel became less accurate and handling dropped. But these are not UHP tyres so they do get hot a bit faster, but still do the job of putting a massive grin on my face when driving hard.