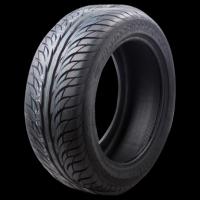 The Zeetex HP103 is a Touring Summer tyre designed to be fitted to Passenger Car
Show All
Tyre review data from 4 tyre reviews averaging 72% over 85,000 miles driven.
Latest Group Test Results
2010 EVO Tyre Test - 9th of 9 tyres
View All Tests >>
Sorry, we don't currently have any label data for the Zeetex HP103
Sorry, we don't currently have any questions and answers for the Zeetex HP103. Why not submit a question to our tyre experts using the form below!
Ask a question
We will never publish or share your email address
Latest Zeetex HP103 Reviews
Have you driven on the Zeetex HP103 tyre?
Have YOU got experience with the Zeetex HP103? Help millions of other tyre buyers
Had these tyres for around 70,000km. Decent handling for a cheap tyre. Handling in the wet wasn't the best, but not the worst either. The tread lasted for ages! If you're on a budget then it might be worth considering these tyres.
Given
53%
while driving a
Mercedes Benz E280
(245/45 R17 W) on
a combination of roads
for 15,000
spirited
miles
One word sums up the driving experience with these tyres: noisy. I also use Conti TS830P winter tyres with nice chunky treads that are surprisingly much quieter than the Zeetex. Just put them back on for the summer and on the first motorway drive I thought I had a wheel bearing failing.

I had hoped to wear them down and replace with something better, but they last really well - 3mm of wear over 15,000 miles.

Some unwarned oversteer in the wet at less than ambitious speeds, leads to a lack of confidence.
I have these tyres a few weeks now. Bought 4 and it was pretty wet when i drove it home after getting them fitted. I don't have a whole lot of experience with tyres but they seem to be the best so far. I never liked the originals on my van from new which were continetals. From very early on i found the front tyres would turn on me if i was taking off at traffic lights on a hill that is nearby my home. this would happen on wet days. Found them a little unstable taking corners and bends in wet weather. Bought Vredesteins t tracs and found the same. I've only done 100 miles in these zeetex but I find them very stable and great grip in the wet which is the most important to me. Dunno what the wear rate is like yet but if |i get 100-15,000 miles i will be quiet happy. plan to rotate them every 3,000 miles so will see how they go. I don't give a damn if they are made in china. I'm happy with them so far. i feel comfortable driving on them alot more then i ever did on the cont's and vredesteins.