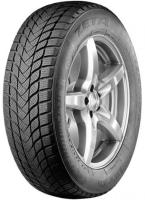 Zeta Antarctica 5 Reviews (newest first) - Page 1
Given
73%
while driving a
SEAT Leon Cupra Tdi
(225/45 R17) on
mostly country roads
for 5,000
spirited
miles
While this may be a combination of me being fussy and a characteristic of the softer compound, they feel a little bit spongy when going over speed blobs (the narrow blob-style speed humps) if you hit them off-centre, and pot holes on corners. Otherwise, they have exceeded my expectations of a cheap tyre. I had them on from around the start of December last year until about May/June this year when I got round to taking them off and the wear rate is much less than I expected, considering the condition of the roads I use.
Given
53%
while driving a
BMW 335d
(225/45 R17) on
a combination of roads
for 4,000
spirited
miles
We'll I've just put these back on for winter 2 with very little wear from last winter. However they seem a lot less capable now especially in fast cornering. I think I will mess around with tyre pressures and see if this sorts it out, but for now take the first review alongside this one.
Given
69%
while driving a
BMW 335D
(225/45 R17 W) on
mostly country roads
for 20,000
spirited
miles
Put these on my 335D just as a taster to see if winter tyres worked last Jan. and oh my goodness they transformed the winter capabilities completely. With summer tyres on the car would hardly drive off the flat drive never mind up a snowy slope- with these it is better than the neighbours Audi quatro and just does not get stuck. As far as road manners are concerned- feels far safer than the summer tyres, reduces tram-lining, the only negative is wet traction under heavy acceleration- looses it a bit.