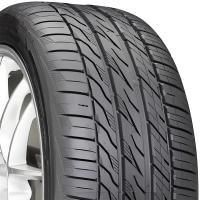 Nitto Motivo Reviews (newest first) - Page 1
Have had the Nitto Motivo tires on my A4 for just over 35K km and so far they have been a good tire for the price paid for them ($600 for the set). They seem like thay have atleast 75% tread left which means that they can easily get 80-90000 km out of a set. The grip in the dry is better than with the OEM Continentals that the car came with. When it is raining however they are not that grippy. The tires have a very strange symptom which I have read about online and seems not to be a problem. If the vehicle is parked for 3-4 days they get flat spots and there is a slight vibration in the steering/seat for the first 5-10 minutes of driving, however after they warm up they are as good as new. I use winter tires for the car so cannot comment on snow performance. Would definitely get again.
Given
89%
while driving a
Volkswagen Golf GTI
(225/40 R19 W) on
a combination of roads
for 5,000
spirited
miles
I've finally hit ~5000 miles on the Nitto Motivo tires that I received direct from the manufacturer. I was originally skeptical about the capabilities an all season tire could provide, especially one with a treadwear rating of 560. I mean, these tires literally could last forever if I were to drive on them nicely. But I didn't. I've taken them canyoning, I've taken them to the track, and have been pretty impressed with the performance they've provided.

Before I get to all that, I'd like to explain how they perform on the road. As a student, I commute almost ~350-400 miles a week, going back and forth to school and work. What was most important in a tire, to me, is ride comfort, because I cannot stand to be driving on the highway while listening to the tires rotate. Because of the high treadwear rating, I assumed that the compound of these tires was going to be hard, which would sacrifice performance and increase life. I was mistaken, because after breaking in the tires, they were still quiet and able to take corners comparable to the performance I had in my Hankook Summer tires. I've also had to slam on the brakes a couple times, as the freeway comes to a stop, and in conjunction with the ABS, the tires helped me stop quickly and effortlessly. They also stay quiet when under high stress (stopping and cornering) which is optimal to my interests; not trying to advertise to people that i'm driving fast or anything.

Because i've only had the tires on for a couple months, i haven't really gotten a chance to test them in water, except in a parking lot during a thunderstorm. They did have less traction, as expected, but there was no significant understeer or loss of traction that would make me uncomfortable or unconfident in the abilities of my vehicle.

I'm glad i've gotten a set of these, because they literally flex the power of new technologies and how advanced tire compounds have come. I mean, since when do all season tires with super high treadwear grip and stay quiet? I'm also very thrilled that these tires will last for an estimated 60k miles.