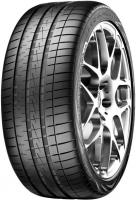 2020 Tyre Tests

2019 Tyre Tests

2018 Tyre Tests

2017 Tyre Tests

2016 Tyre Tests

2015 Tyre Tests

2014 Tyre Tests

2013 Tyre Tests

2012 Tyre Tests
| Size | Fuel | Wet | Noise | Weight |
| --- | --- | --- | --- | --- |
| 225/45 R17 94Y XL | E | B | 70 | 10.93kgs |
| 255/40 R18 99Y XL | E | B | 70 | 12.89kgs |
| 225/50 R18 99Y XL | E | B | 70 | 12.27kgs |
| 265/30 R19 93Y XL | E | B | 70 | 12.45kgs |
| 265/35 R19 98Y XL | E | B | 70 | 13.54kgs |
| 265/50 R19 110Y XL | E | B | 70 | 15.30kgs |
| 235/55 R19 101Y | E | B | 70 | 14.39kgs |
| 245/30 R20 90Y XL | E | B | 70 | 11.69kgs |
| 285/35 R20 104Y XL | C | B | 70 | 15.20kgs |
| 315/35 R20 110Y XL | E | B | 70 | 16.73kgs |
| 245/40 R20 99Y XL | E | B | 70 | 13.16kgs |
| 265/45 R20 108Y XL | E | B | 70 | 15.93kgs |
| 245/35 R21 96Y XL | E | B | 70 | 13.23kgs |
| 265/35 R21 101Y XL | E | B | 70 | 14.50kgs |
| 275/35 R21 103Y XL | E | B | 70 | 14.61kgs |
| 265/40 R21 105Y XL | E | B | 70 | 15.50kgs |
| 295/40 R21 111Y XL | E | B | 70 | 18.01kgs |
| 275/45 R21 110Y XL | E | B | 70 | 17.01kgs |
| 295/30 R22 103Y XL | E | B | 70 | 16.37kgs |
| 305/35 R22 110Y XL | C | B | 71 | 17.51kgs |
| 355/25 R24 110Y XL | C | B | 73 | 20.12kgs |
| 295/30 R24 104Y XL | E | B | 73 | 17.59kgs |
Questions and Answers for the Vredestein Ultrac Vorti
2018-03-22 - Dear all, can you please advise which tyres are more comfortable, less noisy between Vredestein Ultrac Vorti and Falken Azenis FK510 (or any other, preferring comfort and longevity) for my Ford Mondeo estate 2.0 TDCi 163 with tyres 235/40 r19 96?
The Vorti are known to have a low level of comfort. I would suggest looking at the FK510 or Goodyear Eagle F1 Asymmetric 3 if comfort is your priority.
---
2019-09-04 - Hi! I'm looking for a tyre which is not too expensive (not a low budget),but good on the track and road legal. I have an Alfa Romeo 156 2,5V6 190PS 1325kg (Built in 2001). I will to use it just on the track and on the way betwenn the Track and my home. For Daily drive i use another car. Can you give me an advice which would be the best choice for me? The original Tyre size is 215/45 R17, 225/45 R17 and 235/40 R17. The rim is a 8X17". Thank you! Best regards, Mark
The Vorti is great on track, but if you're just using it on track days, maybe something like a Nankang NS2R or AR1 would be more in budget and more fun on track?
---
Ask a question
We will never publish or share your email address
Top Vredestein Ultrac Vorti Review
Alfa Romeo
(225/40 R18 W) on
a combination of roads
for 10,000
spirited
miles
I had these tyres on my Alfa Romeo GT 1.9 JTDm remapped to 185hp.
I think the best tyre on my 18 inches rims.
Excellent comfort, grip on wet and dry roads.
Much better than my old Pirelli PZero Rosso and Bridgestone Potenza!
Absolutely to buy it again
Latest Vredestein Ultrac Vorti Reviews
. After reading reviews decide to buy ultrac vorti. Cant belive that reviews are good on this tyre. Drive them one season only in summer and I'm verry disappointing (previus dunlop rt 2 with 2mm hande better) Only good thing about this tyre is road feedback. Worst tyre i put on car. Will not buy again.
Given
81%
while driving a
BMW 330d M Sport
(255/35 R18) on
mostly country roads
for 4,000
spirited
miles
I've had several sets of these tyres on the rears and always found them to have excellent dry grip and also pretty decent in the wet. Would spin up a bit on wet/greasy roads, but only when pushed hard.
Have had them on the front as well, and really couldn't fault them. Decent feedback and always felt I was well connected to what was going on.

Living in the Scottish Highlands where there really are some amazing driving roads around, tyres do get fairly well abused and the only negative I can say on these tyres is the wear...
As I stated, I've had several sets of these tyres which have always done around 12 - 16 k miles on the rear (20+ on the front), but the last set I had fitted were scrubbed completely bald within 4000 miles... I mean completely bald, not 1mm of tread... I really can't explain why, it was over the winter months where, let's face it, you really can't push a car as hard as you would in summer... No suspension issues, nothing wrong with the car... Just maybe a dud batch...I don't know???

Want to buy again, but have serious reservations...
Given
96%
while driving a
Audi A8L Quattro
(255/45 R19 W) on
a combination of roads
for 15,000
spirited
miles
Its update after 15000 miles still plenty tread for 10 tys to 15 tys miles. These tyre are Absolutely bargain compared to big brands. I am confident to say they are as good as Dunlops and Michelin for spirited driving. Tread wear is one of. I can't believe they have so much after 15tys miles (5.8mm)on quattro 2 tone car and look fabulous. Don't think about it just order them.
Given
83%
while driving a
Alfa Romeo 159
(235/45 R18 W) on
mostly country roads
for 11,000
spirited
miles
I LOVE IT!, I had more than 10.000 miles with it, in this season already. It's great. ( Reamped 185 hp, alfa romeo 159, country roads and autobahn )
My BMW is a mainly confort car, but with 190 HP.
Replaced Michelin PS4 with these. UV much much cheaper that PS4, and come with 8.0 mm rather than 7.2 mm for PS4.
Use: 50% country roads, 50% motorways.
In use: no difference with PS4 for any practical purpose. Fantastic dry handling, excellent in the wet too (Belgium can be quite rainy).
25.000 km, 4,5 mm. Good wear resistance, imho.
And these tires look fantastic.
Will replace with same, without hesitation.