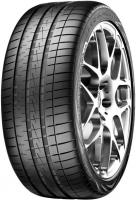 2020 Tyre Tests

2019 Tyre Tests

2018 Tyre Tests

2017 Tyre Tests

2016 Tyre Tests

2015 Tyre Tests

2014 Tyre Tests

2013 Tyre Tests

2012 Tyre Tests
| Size | Fuel | Wet | Noise | Weight |
| --- | --- | --- | --- | --- |
| 225/45 R17 94Y XL | E | B | 70 | 10.93kgs |
| 255/40 R18 99Y XL | E | B | 70 | 12.89kgs |
| 225/50 R18 99Y XL | E | B | 70 | 12.27kgs |
| 265/30 R19 93Y XL | E | B | 70 | 12.45kgs |
| 265/35 R19 98Y XL | E | B | 70 | 13.54kgs |
| 265/50 R19 110Y XL | E | B | 70 | 15.30kgs |
| 235/55 R19 101Y | E | B | 70 | 14.39kgs |
| 245/30 R20 90Y XL | E | B | 70 | 11.69kgs |
| 285/35 R20 104Y XL | C | B | 70 | 15.20kgs |
| 315/35 R20 110Y XL | E | B | 70 | 16.73kgs |
| 245/40 R20 99Y XL | E | B | 70 | 13.16kgs |
| 265/45 R20 108Y XL | E | B | 70 | 15.93kgs |
| 245/35 R21 96Y XL | E | B | 70 | 13.23kgs |
| 265/35 R21 101Y XL | E | B | 70 | 14.50kgs |
| 275/35 R21 103Y XL | E | B | 70 | 14.61kgs |
| 265/40 R21 105Y XL | E | B | 70 | 15.50kgs |
| 295/40 R21 111Y XL | E | B | 70 | 18.01kgs |
| 275/45 R21 110Y XL | E | B | 70 | 17.01kgs |
| 295/30 R22 103Y XL | E | B | 70 | 16.37kgs |
| 305/35 R22 110Y XL | C | B | 71 | 17.51kgs |
| 355/25 R24 110Y XL | C | B | 73 | 20.12kgs |
| 295/30 R24 104Y XL | E | B | 73 | 17.59kgs |
Questions and Answers for the Vredestein Ultrac Vorti
2018-03-22 - Dear all, can you please advise which tyres are more comfortable, less noisy between Vredestein Ultrac Vorti and Falken Azenis FK510 (or any other, preferring comfort and longevity) for my Ford Mondeo estate 2.0 TDCi 163 with tyres 235/40 r19 96?
The Vorti are known to have a low level of comfort. I would suggest looking at the FK510 or Goodyear Eagle F1 Asymmetric 3 if comfort is your priority.
---
2019-09-04 - Hi! I'm looking for a tyre which is not too expensive (not a low budget),but good on the track and road legal. I have an Alfa Romeo 156 2,5V6 190PS 1325kg (Built in 2001). I will to use it just on the track and on the way betwenn the Track and my home. For Daily drive i use another car. Can you give me an advice which would be the best choice for me? The original Tyre size is 215/45 R17, 225/45 R17 and 235/40 R17. The rim is a 8X17". Thank you! Best regards, Mark
The Vorti is great on track, but if you're just using it on track days, maybe something like a Nankang NS2R or AR1 would be more in budget and more fun on track?
---
Ask a question
We will never publish or share your email address
Top Vredestein Ultrac Vorti Review
Alfa Romeo
(225/40 R18 W) on
a combination of roads
for 10,000
spirited
miles
I had these tyres on my Alfa Romeo GT 1.9 JTDm remapped to 185hp.
I think the best tyre on my 18 inches rims.
Excellent comfort, grip on wet and dry roads.
Much better than my old Pirelli PZero Rosso and Bridgestone Potenza!
Absolutely to buy it again
Latest Vredestein Ultrac Vorti Reviews
Have you driven on the Vredestein Ultrac Vorti tyre?
Have YOU got experience with the Vredestein Ultrac Vorti? Help millions of other tyre buyers
I have 20,000 km Ultrac Vorti 225 45 ZR 17 XL 94 Y tires and I am very happy with them, the car is on the road like a train on a rail. The tight curves, the winding roads, are a delight. ABS rarely enters the limit, ESP rarely enters, in corners it rarely creaks at the limit. The combination of a relatively heavy car ~ 1600 kg, sports springs Eibach Pro kit, these XL tires is a success and I recommend it. After 20,000 km, the tires are like new, although I didn't turn them, I think they have a wear of 1-1.5 mm. I didn't measure their wear but they are like a new tire. To make a summary, on my part it gains the maximum grade at the acquisition price, handling, stability, traction, braking, wear. It loses an important point in noise, starting with 60 km / h it starts to be heard, at 100-130 km / h it is already at the bearable limit (for my ear), if I exceed this limit it starts to bother me the sound produced when driving. Due to the noise, I can't give them the maximum grade, but at the same time I recommend them to anyone. We were able to compare using the same car these Vredestein Ultrac Vorti tires versus Continental Premium Contact 5 used ~ 20,000 km, Sport Contact 5 used ~ 20,000 km and GoodYear EfficientGrip Performance used ~ 18,000 km.
Given
87%
while driving a
Maserati Granturismo
(295/35 R20 W) on
a combination of roads
for 1,500
spirited
miles
Excellent tyre, replaced Pzero's that had around 5mm tread left. Much less noise, much better grip.
I bought these tyres after reading really good reviews. Sadly, on my XF 3.0D I've found balancing issues. This despite coming away from cheaper tyres with no issues. Lot of time has been spent swapping wheels and rotating tyres all without success. Perhaps I've just been unlucky with a faulty batch. They were purchased via Oponeo.
Given
96%
while driving a
Audi S4
(255/35 R19) on
a combination of roads
for 800
spirited
miles
Absolutely brilliant tyre. I swapped a set of dunlop sp sport Maxx gt for the ultrac vorti and quite honestly, the vredestein make the dunlop feel like a budget tyre. Far more front end grip and much better road feedback. Inspires a lot more confidence while driving. Will definitely be buying again
Bought these to replace my Michelin PS 4S on my Audi A6 Avant as i had the legendary Vredestein Ultrac Sessanta's on a older A4 a few years ago so I know that Vredestain are capable of producing great summer tyres. I'm happy to report the Vorti's are just as good if not better that the Michelin PS 4S. I would say comfort is even better on the Vorti's and less noise to boot as well. Dry & wet grip is just as good as the 4S, ie phenomenal. Done about 20000 miles on them so far and tread is still showing as 5mm on all 4 tyres, so wear rate seems to be good. The icing on the cake was the significantly lower cost of the Vorti's - I paid £140 per tyre, the 4S's were around £200 per tyre!! In short - superb tyres. You won't be disappointed.