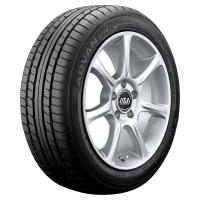 Yokohama Advan A11A Reviews (newest first) - Page 1
Given
89%
while driving a
Mazda Mx5 2008
(205/50 R16) on
a combination of roads
for 0
spirited
miles
I went through 2 sets of these the last 70.000 km. Ages really well. Road feedback is very good, and the sides rigid. Grip is ok (not exceptional) in the dry, maintaining easy control, while offering the opportunity for some rear-wheel drive fun. On wet tarmac you need to be careful, especially during braking.
Not availiable any more, too bad cause I had gotten used to its quirky nature. I will go for a Michelin PS3 , since I can't seem to find a better opyion in these dimensions.
Given
76%
while driving a
Mazda MX5
(205/50 R16 V) on
mostly country roads
for 1,000
spirited
miles
my tyres are actually the A11A but you do not have them listed. These tyres perform very well you can throw the car into a corner with confidence it will not budge particularly in the dry. The ride is pretty firm as expected but breaking is excellent. The only gripe I have with these tyres is that I have just received advisories at the MOT for 2 splits the full circumference of the tyre on each tyre. They are only five years old and have covered 15000 miles with plenty of tread left but I will have to change them purely for safety reasons.