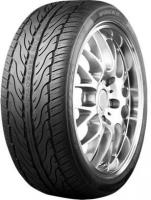 Zeta Azura Reviews (newest first) - Page 1
Given
53%
while driving a
Nissan Qashqai
(225/45 R17) on
a combination of roads
for 12,000
average
miles
These tyres (18") were fitted to the front wheels of my Nissan qashqai as recommended by the fitter. Decent in wet, decent in dry and road noise good too although the vehicle is never driven excessively. One major problem, after 12,000 miles in 16 months they needed changing as they only just limped through an mot. Wear was even across the tyres, no inner, outer or middle uneven wear. Never again. Back to Bridgestones.
Volkswagen
(265/55 R18) on
mostly country roads
for 4,200
spirited
miles
I'm willing to give all tyres a go and fitted Zeta Azuras to my V6 TDI Touareg. I "ran them in" for about 500 km, then gave them a thorough work-out on varied surfaces and in different conditions. I find that they are at least the equal and in some cases, better than high-priced and well known brands. On smooth bitumen they are virtually silent, coarse chip surface result in increased but acceptable road noise. Gravel and loose rock surfaces does not bother them, or me, and they perform well beyond my expectation in the wet. Grip is excellent and no slip or slide is detectable even heavy cornering or rapid directional changes. So far, at 7000+ kilometres, there are no apparent signs of wear or 'out-of-round'. I'll comment when many more kilometres have been covered, but I would have no hesitation in recommending them, and indeed, I'm, having a set fitted to my 20" wheels as well. No, I am NOT affiliated in any way with these excellent tyres or their sale or distribution
Recommended (naturally) by the seller, figured that I'd try them. Far more comfortable than the previous 20 wheels with Hankooks, a LOT less noise on coarse chip, almost silent on the smooth stuff, haven't tried them in heavy rain, but no problems to date on slightly wet/greasy surfaces. Even braking even under heavy foot, no apparent wear obvious after a few thousand kilometres. in fact still look new . Not a single problem so far on my AWD 2010 Touareg V6 TDI. More info after20,000km
Land Rover
(225/45 R17) on
a combination of roads
for 1,000
easy going
miles
High level of front side scrubbing on a Discovery 3.
Don't buy these only 2 at a time. These change in resistance or diameter once you speed up, causing a 4WD system error". Also causes problems if you use them on PHEV Outlander.
Given
20%
while driving a
Nissan X Trail
(225/45 R17) on
mostly country roads
for 15,000
easy going
miles
Very worn just on the outside after 15,000 miles on the front. Still have the original tyres on the back after 45,000
Given
73%
while driving a
BMW X5
(315/35 R20 W) on
a combination of roads
for 8,000
average
miles
the zeta azura's are a great tire. value for money, served me well for the last 18 months. only down side is that they are very noisy especially on concreate motorways
Given
84%
while driving a
Hyundai Santa Fe
(235/60 R18 V) on
a combination of roads
for 1,000
easy going
miles
They seem fine so far!
worst gripping tyre i have ever had in the wet.