Dunlop WinterSport 5 - Launched
The replacement for the excellent Dunlop Winter Sport 4D has been launched, and it is creatively named Dunlop Winter Sport 5.
The Winter Sport 5 started development 24 months ago and in that time has had over 400 R&D specialists working on the new tyre. During the development cycle over 2,500 development tyres were produced, covering more than 300,000 kms of testing which makes the Winter Sport 5 one of Dunlop's most developed and tested winter tyres.
What's new?
Dunlop has evolved the award winning predecessor with an increased number of blocks for improved snow performance, new angled centre sipes to help with ice grip, and amplified depth of grooves for better aquaplaning resistance, plus a new construction to improve fuel efficiency.
The Results?
The result of all this new technology is a tyre that's vastly improved on ice, moderately improved in the wet and dry, and has a 14% better rolling resistance, saving you money at the pumps.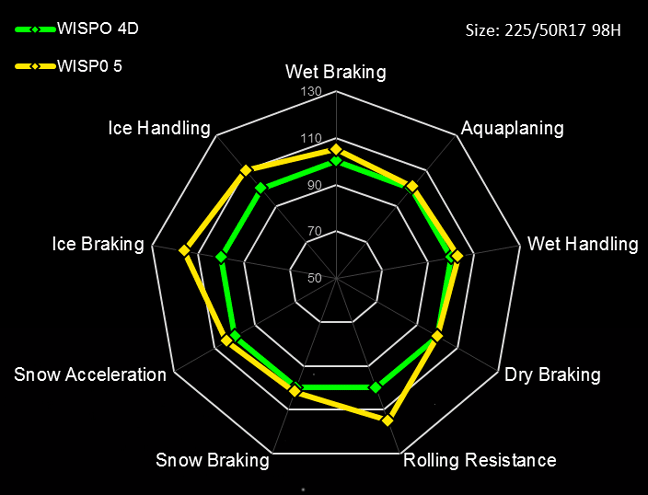 The new Dunlop WinterSport 5 has already been tested in both performance and SUV sizes by AutoBild, and won both tests, beating the usually dominent Continental WinterContact TS850P.
Look out for our driving impressions in winter 2016, but for now it looks like Dunlop have produced another incredible winter tyre!
The new Dunlop Winter Sport 5 will be available in 46 sizes for both cars and SUV, covering 15 inch to 19 inches.
Further Tyre Information