Goodyear Eagle F1 Directional 5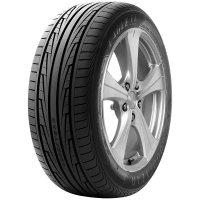 The Goodyear Eagle F1 Directional 5 is a Ultra High Performance Summer tyre designed to be fitted to Passenger Car
Show All
Tyre review data from 27 tyre reviews averaging 81% over 294,344 miles driven.
Sorry, we don't currently have any magazine tyre tests for the Goodyear Eagle F1 Directional 5
Sorry, we don't currently have any label data for the Goodyear Eagle F1 Directional 5
Sorry, we don't currently have any questions and answers for the Goodyear Eagle F1 Directional 5. Why not submit a question to our tyre experts using the form below!
Ask a question
We will never publish or share your email address
Top Goodyear Eagle F1 Directional 5 Review
Given
59%
while driving a
Hyundai Avante
(205/45 R16 W) on
a combination of roads
for 3,000
spirited
miles
Coming from Pilot Sport 3 this tyre did not perform at all. Dry grip is almost as good, but when rain comes the Pilot Sport 3 puts Directional 5 to shame in the wet grip category. Noise levels were quite similar to PS3 but PS3 still wins. That being said the Directional 5s were 30% cheaper than the Pilot Sport 3s would it be worth the cost savings for Directional 5s? Yes and No. Yes if you were coming from crappy tyres previously and upgraded to the directional 5s. No if you were using pilot sport 3 or even the Asymmetric 2. There are some things that money just cannot buy and safety is one of them. I feel absolutely safe when I go at 130km/hr on raining days but not with the Directional 5.
Latest Goodyear Eagle F1 Directional 5 Reviews
Have you driven on the Goodyear Eagle F1 Directional 5 tyre?
Have YOU got experience with the Goodyear Eagle F1 Directional 5? Help millions of other tyre buyers
Given
66%
while driving a
Mercedes Benz CLS 350
(245/40 R18) on
a combination of roads
for 700
easy going
miles
I purchased these to replace 4 budgets (with plenty of tread) that came with the car when I purchased it. These new tires have certainly transformed the car, but not necessarily in a positive way. The ride is now very harsh and the vehicle feels like its jumping all over the place. It tramlines; and bumps, pot holes and manhole covers are bone jarring - neither of which I never experienced previously. I dropped the PSI down some which has helped slighly.

Road noise has also increased, especially noticable at the front when cornering at town speeds.
Wet grip is good and does provide plenty of confidence coming out of corners. However, I've had the traction contol kick in several times pulling out of junctions on dry roads - again something I'd never experienced before.

I never thought I'd ever say this, but I actually prefer the budgets over these Goodyear's! Im annoyed at myself for buying these tyres now because I cant justify spending another £500 to replace 2 week old tyres.
I put Goodyear's on my previous car (Volvo T5) for 7 years and they were suberb but unfortunately they dont suit the Merc at all....
Given
72%
while driving a
Volvo 2.0 T5 Saloon
(225/45 R17) on
mostly motorways
for 31,000
average
miles
I bought 4 of these tyres to replace my Bridgestone Potenza RE003 and I instantly felt my ride transformed to a more comfortable ride. It does so but soaking all the bumps. It performed very well in the dry and relatively well in the wet when new. The tread patterns looks aggressive and makes me admire the pattern every time I come out of my car. The best part about buying this tyre was the cost, it was the cheapest premium tyre I could find and lasted me nearly 50,000KM. I expected to get 40,000KM out of them but was impressed that I got more. Considering I drive a heavy car like Volvo, this is remarkable!

Now comes the downsides of this tyre. Firstly, this is a directional tyre and you could only rotate it front to back and vice versa. The tyres did not wear out evenly even after rotating and balancing every 10,000KM. Secondly, as the tyre wear, these tyres emit more noise than usual and more prone to slipping in the wet. Overall, I would recommend this tyre as a mid-range option but if you can afford higher end options, go for it. I opted not to buy again because I wanted to try something else and have moved on to Michelin Pilot Sport 4. Those tyres are entirely a different breed!
I had gone through a set of Directional 5's in 50,000KM and it served me well. It was my first set of Ultra High Performance tyres so I could not make acceptable comparisons due to my lack of experience.

However, now having gone through Dunlop's Direzza DZ102 and Yokohama's Advan V701, I can confidently say that the Directional 5's was a lot more confidence inspiring and longer lasting than any of the others aforementioned.

Dry grip is good but it really excels in the wet. These tyres had never made me felt a lack of confidence in all my time with it - so much so that even with ~30% of thread left, I was still tackling corners at way above legal speed limits. I knew the tyres were done for when I oversteered during a rainy day on a high speed corner.

Every other tyre I've used after this has failed to give me the confidence this tyre has. I am going back to this tyres after my Advan V701s are done with - which is soon after 40,000 KMS.

Definitely recommended for cars up to 200whp.
Given
76%
while driving a
Toyota Mark X
(245/45 R17 W) on
a combination of roads
for 34,000
spirited
miles
I previously used this F1D5 for over 50k km (>34k miles), on staggered sizes 215/50/17 & 245/45/17. Occasionally I drive spiritedly, pushing the tires a bit during cornering. Based on my experience, this was a pretty good well rounder UHP, performing quite balanced between dry & wet. Compared to the CSC5, CSC3, & F1A2 that I have used/am using now, this F1D5 is surely below CSC5 & F1A2 but I feel it's better performance and more predictable/controllable over the limit than CSC3. The tire also lasts quite long (over 50k km with my driving), but the rubber was chipping quite a lot even though it's not much of an issue. Comfort wise, the ride is pretty comfortable, just that a bit more noisy especially when the tire is reaching 60% life or less.