Landsail 4 Seasons All Weather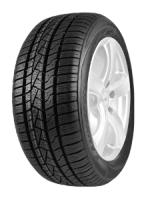 The Landsail 4 Seasons All Weather is a Touring All Season tyre designed to be fitted to Passenger Car
Show All
Tyre review data from 7 tyre reviews averaging 72% over 29,500 miles driven.
Sorry, we don't currently have any magazine tyre tests for the Landsail 4 Seasons All Weather
Sorry, we don't currently have any label data for the Landsail 4 Seasons All Weather
Sorry, we don't currently have any questions and answers for the Landsail 4 Seasons All Weather. Why not submit a question to our tyre experts using the form below!
Ask a question
We will never publish or share your email address
Top Landsail 4 Seasons All Weather Review
Landsail tyres seem to have come along way-Very low noise compared to previous Bridgestone and handling in wet or dry seems exceptional-looking forward to see how they perform in the winter snow/ice...
Latest Landsail 4 Seasons All Weather Reviews
Have you driven on the Landsail 4 Seasons All Weather tyre?
Have YOU got experience with the Landsail 4 Seasons All Weather? Help millions of other tyre buyers
Given
19%
while driving a
Honda CRV
(205/60 R15 V) on
a combination of roads
for 1,000
spirited
miles
In these days of massive leaps in technology & R&D I was shocked to stick a couple of these on the front axle and be transported back to the 90ís so effortlessly. Massive under steer while hand in hand with limited grip compared to the previous Falken Land airs condemned them to being taken off the car & used as spares.
Given
76%
while driving a
Audi A3 2.0T quattro
(225/40 R18 W) on
a combination of roads
for 4,000
spirited
miles
We have these on the family Audi A3 quattro (250bhp) and we run all seasons to save changing over. We had a big bill, so went for some cheaper tyres, I looked carefully at the reviews, and could find no bad ones... we have had a mostly wet winter here in the UK this time round (so far!) and in the rain and floods, this tyre is outstanding. It simply grips, little to no aquaplaning, and gives total confidence in the wet. In the dry it is good, haven't run it in any temps above about 10C yet, so remains to see what a hot summer day will do to it, but so far its good. Been out on a very icy day in it (ice rain) , and driven on actual ice... was very little grip, but unless you have Nordic winters or studs, you wont have any! they were very predictable, and I actually had some fun in the Quattro! had very little snow, but driven through several inches of hail settled on the road, and they were VERY impressive, again very predictable too.. to sum up, very good for the average British winter! if they hold up well in the summer too , I will be very happy. a fraction of the cost of the cross climate I was looking at , and the bridgestone equivalent. I did want to try the Maxxis AP 3 (the new one, looks like the cross climate and has done well in tests) but couldn't get them. I have found maxxis to be great mid range tyres before. To be honest i really would recommend the 4 seasons for those on a budget, they have performed MUCH better than expected, and are rain masters!
Given
84%
while driving a
Ford Kuga
(235/50 R18) on
mostly country roads
for 500
average
miles
BUY THESE TYRES NOW - You won't regret it!

After finding some very good reviews on Landsail 4 Season Tyres I decided to buy 4 to fit to my 2013 Kuga 4x4. I was not disappointed, dry and wet grip are amazing and as we just had our first batch of snow/ice for the winter I got a chance to try them this morning. Absolutely awesome grip in snow/ice on what others were describing as terrible road conditions. Taking into consideration that I drive a 4WD Kuga, that obviously plays some part in my grip and control but man am I impressed with these tyres. You can't go wrong with these! I managed to get 4 from a German tyre company for 260GBP. How can you argue with that? 65GBP a tyre for a 4 season tyre with good reviews! I am planning on buying another 4 for our smaller car!
Have now driven in the Snow/Ice with the Landsail 4 seaons-not failed to get to any appointments-passing other road users stuck in the same conditions-really do recommend these all weather tyres-seem to be wearing quite well....
Given
89%
while driving a
Dacia Logan
(225/45 R17) on
mostly town
for 4,000
average
miles
these tyres have proved there worth as I am a taxi driver working all weathers in snow in Scotland these are brill