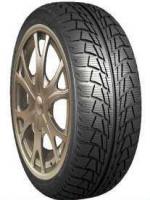 Nankang SV1 Winter Plus Reviews (newest first) - Page 1
Given
51%
while driving a
Audi A3 Sportback
(205/55 R16 H) on
mostly motorways
for 13,000
average
miles
Very good at ice and snow...
Decent tire at dry and highway.
Not noisy as sister tire nankang sn-1 .
Bad at wet.
After 2 year and 20000km tire thickness comes to 5mm and lose cornering at wet.
Dump than as quick as possible ...
Now Michelin CC is very good.

Given
80%
while driving a
Peugeot 407Hdi
(205/55 R16) on
a combination of roads
for 15,000
average
miles
Decent tyres. Recently bought new set for 2011 toyota avensis. Tested these tyres on my Peugeot 407. Very good price/quality ratio. Not too much difference comparing with premium brands. Dry grip could be a bit better, but that's not a big problem as we are using it during winter period. Hit few big potholes, no damage to the tire at all. Recommended product!
Awful tyres. Had them on my car for one winter and they were bald when they came off, probably due to their complete lack of grip in all conditions and them sliding whenever I took a corner. They even caused the car to snake just going over white painted lines. Never again!
I am living in Norway, so winters here are not easy. Never had problems with these tires on my BMW E39 528i Touring with automatic gearbox.

Buy again? YES !!
Given
76%
while driving a
Mercedes Benz s420
(225/45 R17) on
a combination of roads
for 1,500
average
miles
very supprised. no problems at all. don't drive very quick max 150km/h on highways
Given
100%
while driving a
BMW E39 528I Touring
(225/45 R17) on
a combination of roads
for 500
average
miles
For the price they cost it's very good choice.
On the wet road good.
Dry road good.
On the icy road middle.
On the snow good.

Comfort and road feedback good. Buy again? Yes
Given
47%
while driving a
Volvo V70 2.4
(205/55 R16) on
a combination of roads
for 15,000
average
miles
Positive (+): cheap!!!, good dry grip below 90 km/h; excelent grip and handling in deep snow.
Negative (-): very poor handling on dry road above 140 km/h (if the road is bumpy these tyres will try to kill you), at 120 km/h feels like run on flat tyres; poor grip and handling on ice; poor breaking on wet.
Conclusion: good tyres if only used in city below 70 km/h. Don't use them on highway at real winter.
Given
57%
while driving a
Volvo 2005 S60 R
(235/45 R17) on
mostly town
for 5,000
average
miles
These tires were ok in dry and wet conditions but extraordinarily poor in snow.
Given
91%
while driving a
Honda Civic SI Coupe
(225/45 R17 T) on
a combination of roads
for 8,000
spirited
miles
I am extremely surprised at the life and durability of these tires! I paid $420 after shipping to Utah, have driven on them all winter so far (6 months) and they have not worn at all! Now keep in mind I am NOT a slow driver, hardly ever under 90 on the freeway and I do alot of quick shifting and heavy takeoffs. I dont notice any wear! I thought i would be replacing these tires next winter but i didnt care cause of how cheap they were, but NO! Im positive I will be putting these back on for the next 3 winters! Oh also they have excellent snow grip, but not amazing wet grip... Still exceptional, but not amazing. I am very impressed! I will definetly buy these again if I ever have to!
Given
83%
while driving a
Toyota Avensis
(195/60 R15) on
a combination of roads
for 5,000
average
miles
I bout my car with a pair of these on the rear wheels. When snow fell I put them in the front and felt change in performance immediately. Parking, accelerating and climbing hills was not a problem even on unploughed 20cm snow. I felt sorry for all BMWs, Mercs and Jaguars who were stuck on every little hill during the snowy days. I will buy again as they are due for replacing.