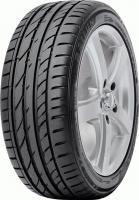 The Sailun Atrezzo ZSR is a Ultra High Performance Summer tyre designed to be fitted to Passenger Car
Show All
Tyre review data from 24 tyre reviews averaging 80% over 202,000 miles driven.
Latest Group Test Results
2019 Summer 53 Tyre Braking Shootout - 48th of 45 tyres
View All Tests >>
Sorry, we don't currently have any label data for the Sailun Atrezzo ZSR
Sorry, we don't currently have any questions and answers for the Sailun Atrezzo ZSR. Why not submit a question to our tyre experts using the form below!
Ask a question
We will never publish or share your email address
Top Sailun Atrezzo ZSR Review
Given
81%
while driving a
Honda Accord Euro
(225/45 R17) on
mostly town
for 5,000
average
miles
This is a second review to correct a mistake done on the previous review of mine, if you see below there is a review stating driving a "BENTLEY".

Obviously it's a mistake as my car is a Honda Accord Euro. And since I revisited the same comments apply more or less as in the previous review of mine while having done 5000 miles.

Next change I may revert to the Z4+AS model from Sailun, their main advantage is economy , main drawback the noise
Latest Sailun Atrezzo ZSR Reviews
An excellent tire from budget brand. Initially got these tires brand new with rims I bought second hand, but after 30k miles and 3 years I couldn't find anything to complaint about. They felt the same as my previous Dunlop Sportmaxx RT2 for 1/2 to 1/3 the price. Usually budget tires fell on their face on wet road, like Antares I had, but Sailuns were excellent. Bought them again, this time 235 instead of 225.
Given
100%
while driving a
Mercedes Benz E320 CDI
(225/45 R17) on
a combination of roads
for 10,000
average
miles
One of the best tires that I have driven. I had Michelin Pilot sport 3 before, and honestly I could not fell the difference.
Great tyres, great price ,I use them on my E 320 Avantguard
very pleased
Given
63%
while driving a
Honda Prelude 2.2vtec
(205/45 R17) on
a combination of roads
for 15,000
average
miles
Well these were used on a semi light coupe for 2 seasons so far. I've done 15k or some on them already and they have started to wear down by now. When they were new, dry grip was very good,noise levels were very low, but wet grip level was as expected when buying cheap tires like these. I mean when you are pushing it in the wet, be mindful it's not big brand tires alright. After couple of seasons on these, noise level increased,but not too much. And overall grip decreased a little bit. In the end of the day it's 4 tires for the price of one big brand tire, definitely would buy again.
Given
80%
while driving a
BMW 335d
(255/35 R19 W) on
mostly country roads
for 6,000
average
miles
I replaced Bridgestone runflats with these on my BMW 335d which is remapped to 340bhp and 700nm torque. These tyres spin less than the Bridgestones, more comfortable too. Grip is fine, wet or dry, steering feels a bit heavy and they do still spin but there is quite a bit of power going through them. Im very happy with the tyres considering how cheap they are. On my other car i have Michelin pilot sport 3 and there is not a lot in it between them really. Wearing very well too.