2010 Tyre Reviews Awards



With 2011 now firmly here, we've decided to look back at some of the best tyres from 2010 and award those outstanding products.


Brand of the Year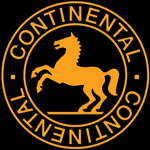 Continental
Continental have been near unstoppable in 2010. Of the 11 tyre tests entered, Continental won 6 of them. Where Conti didn't win, they placed in the top 3 positions, a truly astounding run. 2011 should be another strong year for Conti, with the launch of their first track day tyre, the
Continental Force Contact

Performance Tyre of the Year
Continental Sport Contact 5 P
It's no surprise the tyre of the year came from the brand of the year. New for 2010, the ContiSportContact 5 P took part in just 3 tyre tests in 2010 but managed to win two, and score a very close second in the 3rd. The Sport Contact 5P has also received almost flawless praise on TyreReviews.

Touring Tyre of the Year
Pirelli P7 CINTURATO
The new P7 CINTURATO from Pirelli is a breakthrough in ultra low rolling resistance tyre technology, with Auto Zeitung claiming it's the first tyre to offer truly sporty grip and handling characteristics while still providing excellent MPG figures.

Winter Tyre of the Year
Dunlop Winter Sport 3D
Out of 7 winter tyre tests in 2010, the Dunlop Winter Sport 3D won four and placed 3rd three times. TyreReviews reviewers loved them too, praising their performance in both the snow and on dry and wet roads.

Mid Range Tyre of the Year
Hankook Ventus S1 EVO
It's always a nice surprise when a smaller brand manages to compete with the premium brands, and this year mid-range brand Hankook have done just that with the S1 EVO. Winning the AMS summer tyre test, the S1 EVO has scored well in nearly every tyre test it entered in 2010.

Launch of the Year
Michelin Pilot Super Sport
We've never tried to
hide our excitement
for the Michelin Pilot Super Sport, and the launch was spectacular. A stunning location, over 10,000bhp spread across £2 million + of cars and an interesting tyre to boot. The
Pilot Super Sport
should feature heavily in 2011.