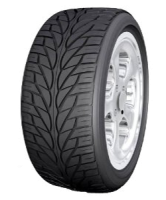 The BCT S602 is a Touring Summer tyre designed to be fitted to Passenger Car
Show All
Tyre review data from 2 tyre reviews averaging 74% over 42,600 miles driven.
Sorry, we don't currently have any magazine tyre tests for the BCT S602
Sorry, we don't currently have any label data for the BCT S602
Sorry, we don't currently have any questions and answers for the BCT S602. Why not submit a question to our tyre experts using the form below!
Ask a question
We will never publish or share your email address
Latest BCT S602 Reviews
Have you driven on the BCT S602 tyre?
Have YOU got experience with the BCT S602? Help millions of other tyre buyers
Given
56%
while driving a
Vauxhall
(185/55 R15 V) on
mostly motorways
for 30,000
average
miles
I should first point out that I feel that these tyres are suitable for general motoring, especially mostly around town.

These tyres came with the Corsa C (1.2 55 Reg) I bought, fitted on the front only.. It came with a puncture and after that was repaired it lasted 30,000 miles of motoring, mostly on the motorway, but occasionally driven hard when taking corners.

In terms of dry grip, it is very good. I can only compare it against the Falken Ze914 Ecorun which replaced it and I think the BCT s602 has a slight edge over the Flaken here. As for wet grip, there is a noticeable reduction in grip. Whereas I can take a roundabout at 30-ish MPH, in we the conditions the same roundabout can only be taken at about 25-20 MPH. More worryingly is when I had wheelspin during the winter in the wet conditions going up a very steep hill, and in a parking lot with a relatively steep climb.
There is more road feedback compared to the Falken, sligthly more feel and certainly more "kickback" when driving over potholes etc, but this could be due to the tyre misalignment (too much toe in on one tyre). It felt like there was more bodyroll with the BCT, I've read that this could be due to the softer tyre sidewall.
Progressiveness is where it really losses out, grip can be lost instantaneously without any warning whatsoever (you'll only hear the severe understeer in the form of loud crunching/grumbling sound). This can be dangerous if you're pushing at the limit on an unforgiving road. Driven sensibly, I can't see this happening to any driver.
It is a very wear resistant tyre, lasting many miles fitted to the front. It was quite noisy when there was lots of tyre thread but when that has worn down, it became considerably quieter, comparable to a new Falken.

If driven carefully, especially around town without any steep incline these tyres are pretty good for the price.



Given
93%
while driving a
Renault Clio 1.4 16v
(185/60 R14 R) on
mostly town
for 12,600
average
miles
Replaced all four on clio 2 and been very happy with them so far (more than 2.5 years and 20,000 km). Went for a real budget tyre to save on costs. Wear is almost non-existent after rotating twice so far. Not used for performance or racing- only simple commuting. Tyres perform excellently for this purpose- and the tread pattern is quite stylish. I would buy them again, mainly due to good wear thus far...