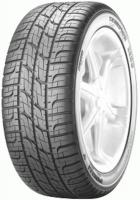 The Pirelli Scorpion Zero is a High Performance Summer tyre designed to be fitted to SUV and 4x4
Show All
Tyre review data from 12 tyre reviews averaging 66% over 158,025 miles driven.
Sorry, we don't currently have any magazine tyre tests for the Pirelli Scorpion Zero
| Size | Fuel | Wet | Noise | Weight |
| --- | --- | --- | --- | --- |
| 255/55 R18 109V XL (N0) | E | B | 72 | 15.32kgs |
| 285/55 R18 113V | E | C | 72 | 18.18kgs |
| 235/60 R18 103V | E | B | 71 | 14.10kgs |
| 255/60 R18 112V XL | E | C | 72 | 15.90kgs |
| 255/55 R19 111V XL | C | C | 72 | 15.58kgs |
| 275/55 R19 111V (MO) | E | C | 72 | 17.87kgs |
| 255/50 R20 109Y XL | C | B | 72 | 15.65kgs |
| 295/40 R21 111V XL (MO) | C | C | 74 | 17.72kgs |
| 295/40 R21 111V XL | C | B | 74 | 17.21kgs |
Questions and Answers for the Pirelli Scorpion Zero
2019-02-25 - Are Pirelli Scorpion Zero M&S tyres unidirectional?
Yes, the Scorpion Zero is an asymmetric tyre so can be run in either direction, as long as the tyre is mounted with the "outside" on the outside of the wheel.
---
Ask a question
We will never publish or share your email address
Top Pirelli Scorpion Zero Review
Given
93%
while driving a
Land Rover
(235/60 R18 V) on
mostly motorways
for 35,000
average
miles
I drive 120 round trip to work all motorways after 3 miles of country lanes, hence driving a Landrover Freelander, great for motorway driving giving me height and increased safety. Have only just changed the front tyres after 35,000 miles, rears still fine - excellent tyres really feel safe and give mr control. Used the last two winters no problems getting out and on to the main roads. Highly reccomended.
Latest Pirelli Scorpion Zero Reviews
Have you driven on the Pirelli Scorpion Zero tyre?
Have YOU got experience with the Pirelli Scorpion Zero? Help millions of other tyre buyers
I bought these tyres as they were recommended from the dealer as MO equipment and the "best you can get" for a MB GL 420 CDI. Well...hopefully this is not the best what I can get as the grip, especially in wet conditions, was really poor. There was a lot of slipping and you felt really unsafe. Nothing wrong with the wear tho - had them for three seasons and the thread was still OK for a season or perhaps even two. Would defintelly not recommend because of wet grip category. Looking for something different to put on in the spring time.
Given
36%
while driving a
BMW 218d Active Tourer
(225/45 R19) on
mostly country roads
for 8,000
spirited
miles
Awful tyre, unbelievable wear rate coupled with very poor grip in damp or wet conditions. You'd expect with a wear rate like this that they'd stick like glue but simply not the case. Have lasted c8000 miles on the front of an X3, the rears which are P zero rosso are brilliant. Would definitely not buy again, worst tyre I've ever had.
I have a new shape Nissan Xtrail i had Pirelli Scorpion Zero 255 55 19 fitted on the rear of the vehicle and ever since my 4 wheel drive system according to my dash is overheating.I usually leave the car in Auto mode which stops the front wheels spinning when i pull away on an incline.I like the look of the tyres and they seem good to drive on in any weather condition.I can't really comment about the wear rate.l would appreciate any views about my problem before i contact Nissan
Given
86%
while driving a
Volvo XC60
(225/60 R18) on
mostly country roads
for 25
spirited
miles
New Scorpion Zero's fitted when I bought my used 2012 AWD XC60.
I have been impressed with their all-round performance. On my previous car (V W Sharan) I had to try various tyres to get one that suited, ended up buying Michelins as they were best for wear, breaking etc. But after driving on these for 25K, I consider them value for money considering constant AWD. I noticed the Pirelli website now promotes the P Zero tyre, but looking at the reviews I am concerned over the performance in wet conditions and wear speed.
I am looking to pay a little more for the Scorpions and have a continuation of the performance I now have.
Given
31%
while driving a
Mercedes Benz GL450
(275/55 R19) on
a combination of roads
for 4,000
easy going
miles
BE AWARE DON'T GET THESE TIRES!! ACCORDING TO PIRELLI THEY HAVE NO WARRENTY ON THEM!!!!
I purchased these tires for my wife's suv. In 4000 miles these tires have worn down to 2/32nd in the rear and 6/32 in the front. My wife is the safest driver I have ever met, I assure you she isn't drag racing her suv on the weekends. I have been forced to buy a new pair of tires, and have only had them for 10 months, which means another grand out the door. This is pathetic, and when I called Pirelli I was told that I have the Asimmetrico tires (which I don't) then I was told all scorpion zero tires are high performance and offer no warranty at all, and the best they could do is offer me 10% off my next set of tires. What a Joke. I have 4 cars, three of which have Pirelli tires on them and once the tread ware on each of them warrants replacement I will not be going back to Pirelli.