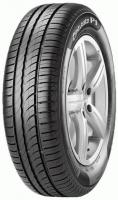 2013 Tyre Tests

2012 Tyre Tests

2011 Tyre Tests
| Size | Fuel | Wet | Noise | Weight |
| --- | --- | --- | --- | --- |
| 0/0 R0 0 | | | | 7.18kgs |
| 165/60 R14 75H VERDE | E | B | 69 | 5.91kgs |
| 185/60 R14 82H VERDE | C | B | 69 | 6.98kgs |
| 185/60 R14 82H VERDE | E | B | 69 | 6.90kgs |
| 155/65 R14 75T VERDE | C | B | 68 | 5.71kgs |
| 165/65 R14 79T VERDE | C | B | 69 | 6.27kgs |
| 175/65 R14 82T VERDE | C | B | 69 | 6.68kgs |
| 185/65 R14 86H VERDE | C | B | 69 | 7.10kgs |
| 185/65 R14 86T VERDE | C | B | 69 | 7.10kgs |
| 165/70 R14 81T VERDE | C | B | 69 | 6.56kgs |
| 175/70 R14 88T XL VERDE | C | B | 69 | 6.92kgs |
| 195/50 R15 82V VERDE | C | B | 69 | 7.14kgs |
| 175/55 R15 77H VERDE | E | B | 69 | 6.53kgs |
| 185/55 R15 82H VERDE | C | B | 69 | 7.00kgs |
| 185/55 R15 82V VERDE | C | B | 69 | 7.00kgs |
| 195/55 R15 85H VERDE | E | B | 69 | 7.50kgs |
| 195/55 R15 85V VERDE | C | B | 69 | 7.17kgs |
| 185/60 R15 88H XL VERDE | C | B | 69 | 7.54kgs |
| 185/60 R15 84H VERDE | E | C | 68 | 7.57kgs |
| 195/60 R15 88V VERDE | C | B | 69 | 8.01kgs |
| 195/60 R15 88H VERDE | C | B | 69 | 8.01kgs |
| 205/60 R15 91H VERDE | C | B | 70 | 8.71kgs |
| 205/60 R15 91V VERDE | C | B | 70 | 8.79kgs |
| 165/65 R15 81T VERDE | C | B | 69 | 6.42kgs |
| 165/65 R15 81T VERDE | E | B | 70 | 6.52kgs |
| 175/65 R15 84H VERDE | C | B | 69 | 6.94kgs |
| 175/65 R15 84T VERDE | C | B | 69 | 6.94kgs |
| 185/65 R15 92H XL VERDE | C | B | 70 | 7.69kgs |
| 185/65 R15 92T XL | C | C | 69 | 7.48kgs |
| 185/65 R15 88H VERDE | C | B | 69 | 7.69kgs |
| 185/65 R15 88T VERDE | C | B | 69 | 7.49kgs |
| 195/65 R15 95T XL VERDE | C | B | 70 | 8.32kgs |
| 195/65 R15 91T VERDE | C | B | 69 | 8.32kgs |
| 195/65 R15 91H VERDE | C | B | 69 | 8.38kgs |
| 195/65 R15 91V VERDE | C | A | 69 | 8.38kgs |
| 195/65 R15 95T XL | C | C | 69 | 8.62kgs |
| 205/65 R15 94H VERDE | C | B | 70 | 8.89kgs |
| 205/65 R15 94T VERDE | C | B | 70 | 9.04kgs |
| 215/65 R15 96H VERDE | C | B | 69 | 9.40kgs |
| 185/55 R16 87H XL VERDE | C | B | 69 | 7.47kgs |
| 195/55 R16 87V (*) | C | C | 70 | 9.91kgs |
| 195/55 R16 91V XL VERDE | C | B | 71 | 8.18kgs |
| 195/55 R16 87H (*) | C | C | 70 | 9.95kgs |
| 195/55 R16 87H | E | C | 70 | 10.11kgs |
| 195/55 R16 87H VERDE | C | B | 69 | 7.72kgs |
| 195/55 R16 87V VERDE | C | B | 69 | 7.73kgs |
| 195/55 R16 87T VERDE | C | B | 69 | 7.68kgs |
| 205/55 R16 91H VERDE | B | B | 70 | 8.32kgs |
| 195/60 R16 89H | E | B | 70 | 9.21kgs |
| 215/50 R17 95V XL VERDE | C | B | 72 | 9.61kgs |
| 215/50 R17 95V XL VERDE | A | B | 70 | 8.80kgs |
| 225/50 R17 98V XL VERDE | C | B | 72 | 9.92kgs |
| 205/55 R17 95V XL VERDE | C | B | 71 | 9.50kgs |
Questions and Answers for the Pirelli CINTURATO P1
2017-03-01 - What is the difference between" Pirelli CINTURATO P1" & " Pirelli Cinturato P1 Verde" ?
The Verde is the updated version of the P1.
---
2017-11-25 - are they tubeless??
Yes, the Pirelli CINTURATO P1 is a tubeless tyre
---
Ask a question
We will never publish or share your email address
Top Pirelli CINTURATO P1 Review
Given
80%
while driving a
BMW 130i M
(245/35 R18 W) on
a combination of roads
for 6,000
spirited
miles
My previous experience with pirellis are kinda mixed. Used to use the scorpions on our old 7 series. Had good grip when it's new but loses grip below half it's life.

Previously before these Cinturatos, I had the P Zeros. They were good but are kinda expensive from im from. Replaced em with the cinturatos. Didnt expect much from these but they oerformed quite well for their price. Had some aggresive drives. I can even drive at 250kmh with confidence on the highway. Cornerings could've been better. But that's if you're pushing these tyres. They drive pretty comfortably too. Absorbs shocks from bumps quite well than the p zeros and quieter too. Having driven 6k miles with a lot of spirited driving. I was actually hoping it'd wear out so I can get new sets to play with.

My only gripe is the design. The P Zeros were beautiful. In my area, good alternatives would be the good year assymetric 2 and bridgestone adrenaline re003. As they're just slightly priced a lil higher. If you're into performance, get those or spend a lil more for the continental csc5 or Michelin Pilot Sport 3/4. Avoid the Dunlops and Bridgestones at the higher range. They kinda don't perform as well as i thought they would, nor did they last as long. But if you do casual driving but want safe and comfortable quiet and great performing tyres that kinda lasts. These cinturatos are for you.
Latest Pirelli CINTURATO P1 Reviews
Given
97%
while driving a
Vauxhall Vectra V6
(195/65 R15 V) on
a combination of roads
for 3,000
easy going
miles
Got an old vectra wagon, so it was never going to handle well. But the roads where I live a very slippery and with the V6 I got a lot of tyre spin on certain parts in the dry under low acceleration. These new tyres absolutely stopped all of this. Possibly due the old tyres being hard and old, but these were a night and day difference in grip in both wet and dry. Really impressive in the wet actually. I also found the rate at which you lost grip, and then regained it while cornering quite predictable and reassuring. Another noticeable difference was smoothness and quietness of the ride. I have done about 3,000 miles in them, so can't comment on wear yet. If I have one complaint I have the feeling the grip is not the same now as when new - slightly reduced in both wet and dry, but still very good. All in all my confidence in being able to get round a corner and stop in time in an emergency has been greatly increased. So far I am very happy with them, would recommend them and buy them again.
Given
100%
while driving a
Skoda Fabia 1.4TDi
(185/60 R14) on
mostly country roads
for 23,000
average
miles
An excellent around tyre, good grip wet and dry. The front tyres are now on the limiter but i did get 23000 miles out of them!!!
Ive always used Michelins, but I am not disappointed with the life span of these tyres.
We have easy roads here in Australia and I normally drive long hours. Tyres were not that noisy, wet grip was not so perfect just because my car was doing 400Nm with 125kwh. But I would recommend this to average drivers who need no drifting like myself.
Given
86%
while driving a
Toyota Corolla AE101
(225/45 R17) on
mostly motorways
for 18,000
easy going
miles
Had these on my Corolla AE101. Where I come from B$60 each is pretty much a bargain so I got them in favor of the price. Did not expect much from a China made rubber but to my surprise, it performed extremely well. I'll admit, there isn't much can be said on dry except it performed just as good as any similar range tires from reputable brands but on wet, it sure does inspire confidence. Great performance even under heavy tropical downpour. Comfort? Superb bump absorbing capability. What road noise? Bear in mind, I'm into the 3rd year with them and I'm still loving them.
Similar tires used before by price or categories: Bridgestone Turanza ER60, Potenza RE030, Michelin Energy Saver XM2, some stiff ass Falken series.
others: Potenza RE01-R, RE001, RE002, RE750, Silverstone Synergy M5 (suicide tires by the way), Goodyear NCT5, Goodyear Dura Plus, Yokohama ES100, Nankang NS2.